I'm building a budget Track/drag car, with handling/track being the primary focus. But It will probably be doing time at Santa Pod with the VWDRC next year, If things go well.
So what is it? It's an early MK1 Audi A3. Known for the moment simply as 'The A3'. It's a tatty looking S reg (1998) 1.8T and it cost me a whopping £150.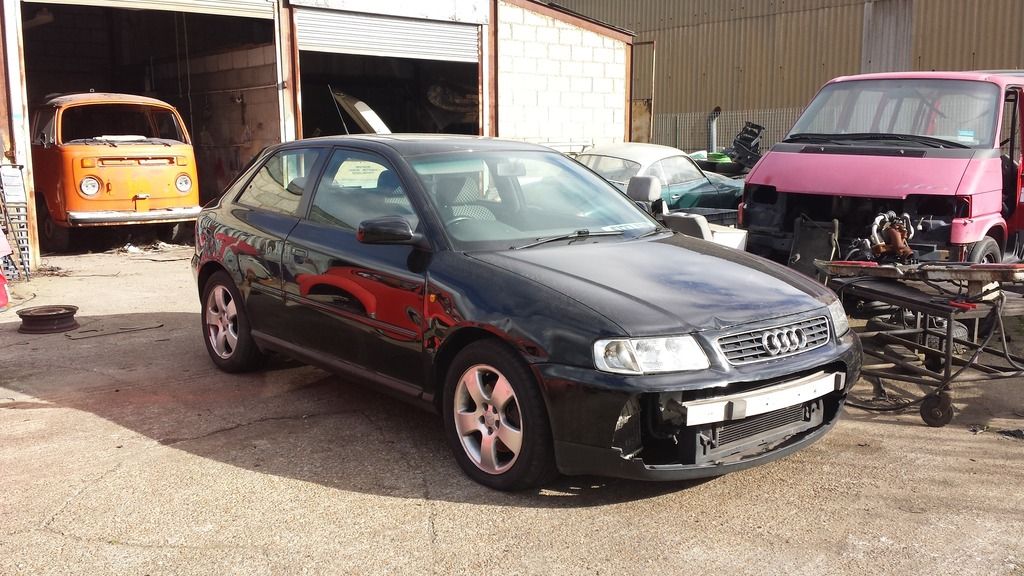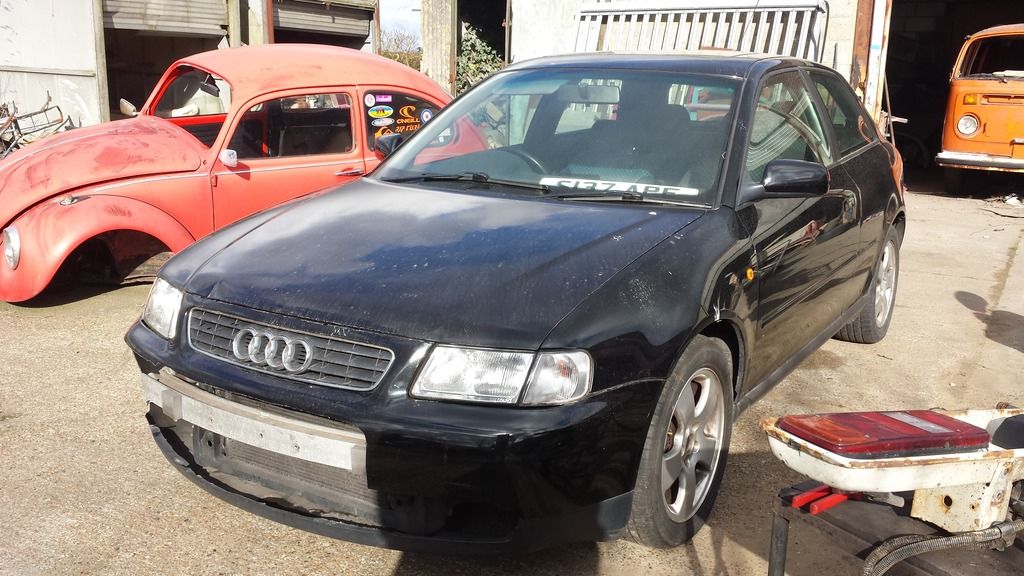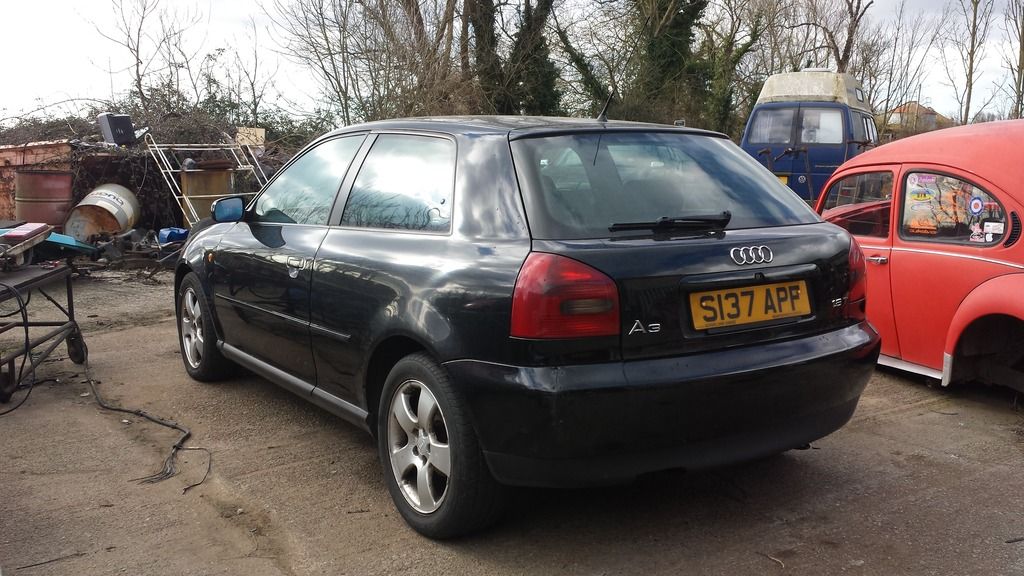 The first port of call for any race car... it went on a diet!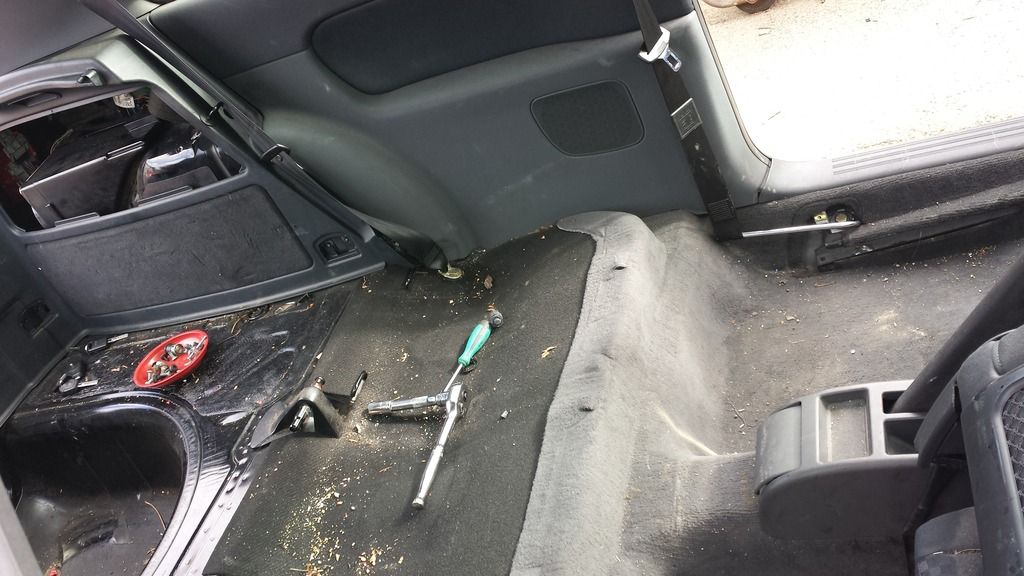 I stripped out the seats and quite a lot of the trim, but the dash, carpets, headlining and boot trim are still fitted... for now.
Then I started crossing off faults one by one, starting with what I through was a knackered gearbox mount... Turns out someone has sheered 2/3 of the gearbox bolts, so it was wobbling around on one loose bolt
Drilled through them suckers though and nut/bolted it. Job's a goodun. :Y: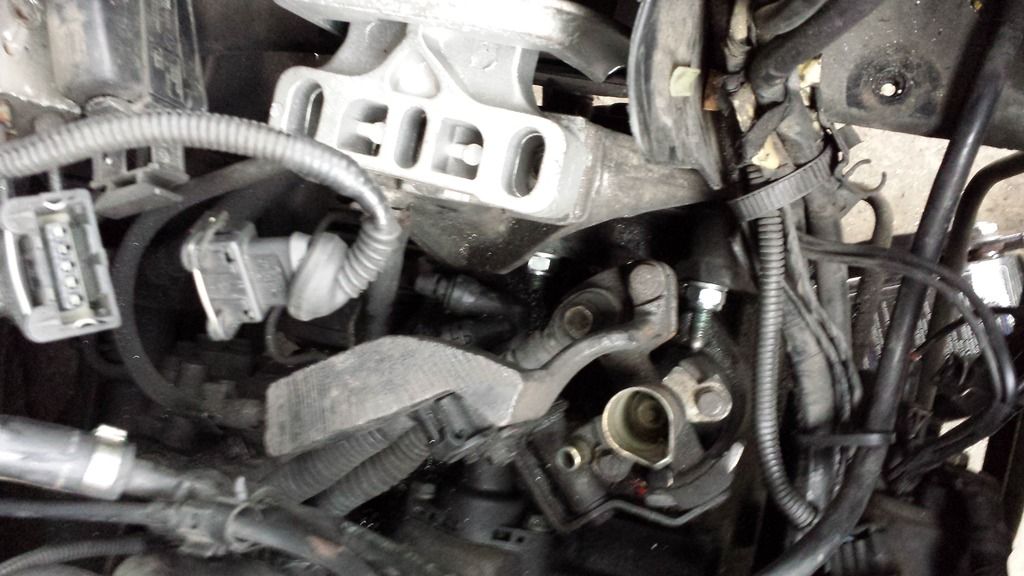 (excuse dem photog skills yo)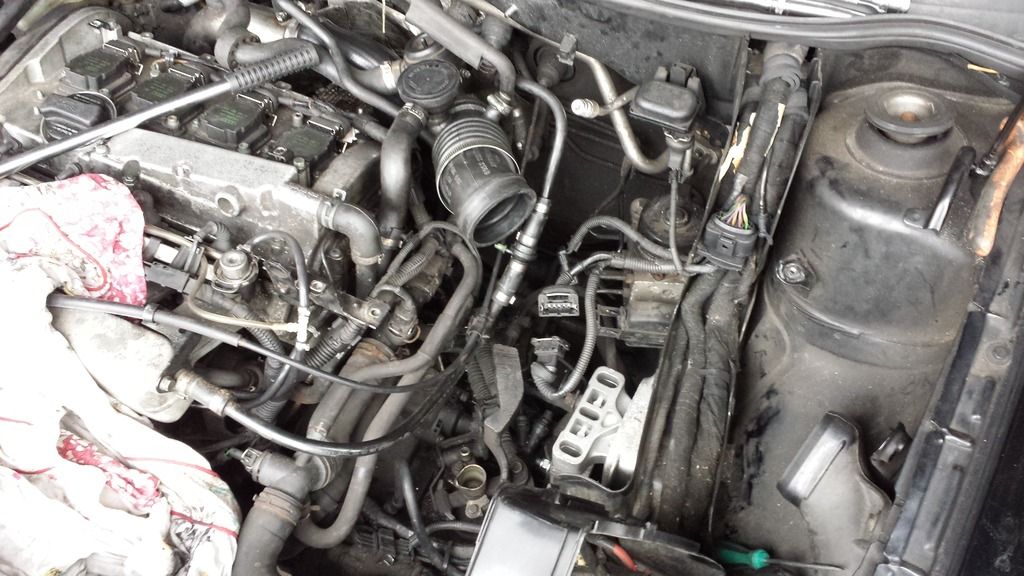 general grubby engine shot.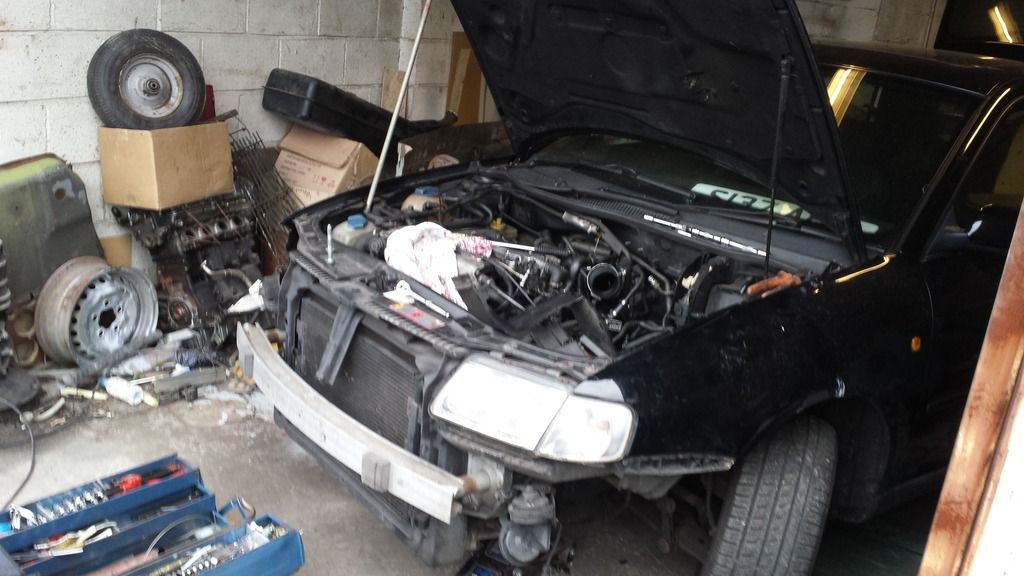 So there you have it, the first instalment of the race car. There is much to do, may parts to buy, and a lot to learn, but basically this will be a budget track toy that I plan to build for £1K.
Stay tuned...