Discussion Starter
·
#1
·
Right.. whilst tinkering with the car (read: removing scratches caused by me [:I]).. I had a bit or rag left over so thought i'd wipe away the dirt of the millteks tailpipes.. and what do I find, but some marks that look suspiciously like rust [:O][
]
Now it was sort of getting dark.. but was light enough to see the colour of the marks.. so took some pics, but i'll take some better ones at lunchtime tomorrow, hopefully it'll show up better then.
Now, I thought millteks were stainless and that doesn't rust, right ? I'm wondering as it's right next to the milltek sport etching (on the top of the right tailpipe) maybe when that lettering was applied to the surface, if it's somehow gone through to the metal below ? But surely it's stainless right through ?
They are only just over four months old too [
!] Milltek will be getting a phone call from me tomorrow !
Has anyone else had this problem ?
Here's the best pic I could get at the time.. the 'rust' is in red.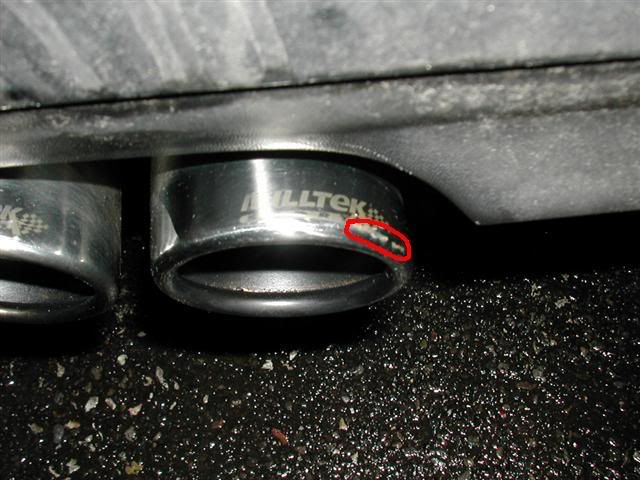 HMPH !