Decided I had to do this despite living with a known faulty flap motor for over a year as it was effecting the operation of the climatronic system on my car. I was starting to get other fault codes and the system wasn't behaving as it should.
Words of warning here, space is very very tight in accessing the motor you can barely see it let alone work on it. Fortunately though once you understand how it fits it's not to bad.
Below are some photos with a few notes added. The main thing is to understand how it fits on / into the heater housing and that it operates two air flaps, one via the external actuator rods and one where the motor shaft fits over the upper air flap shaft.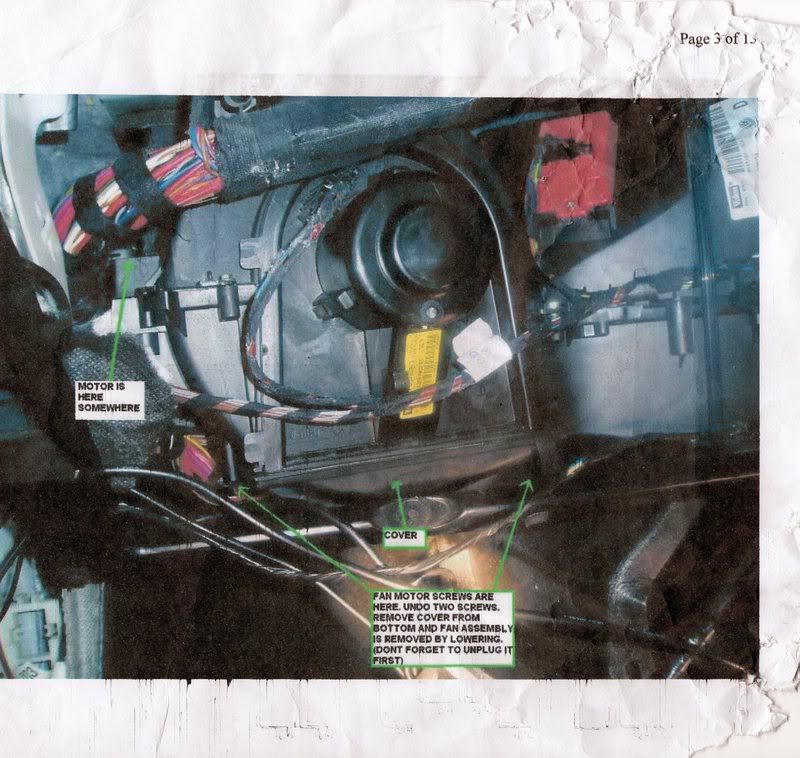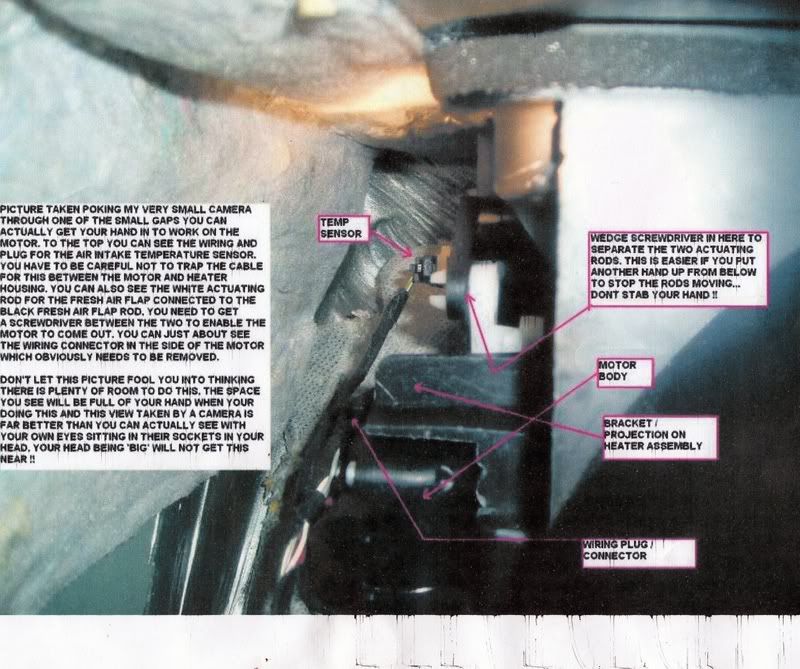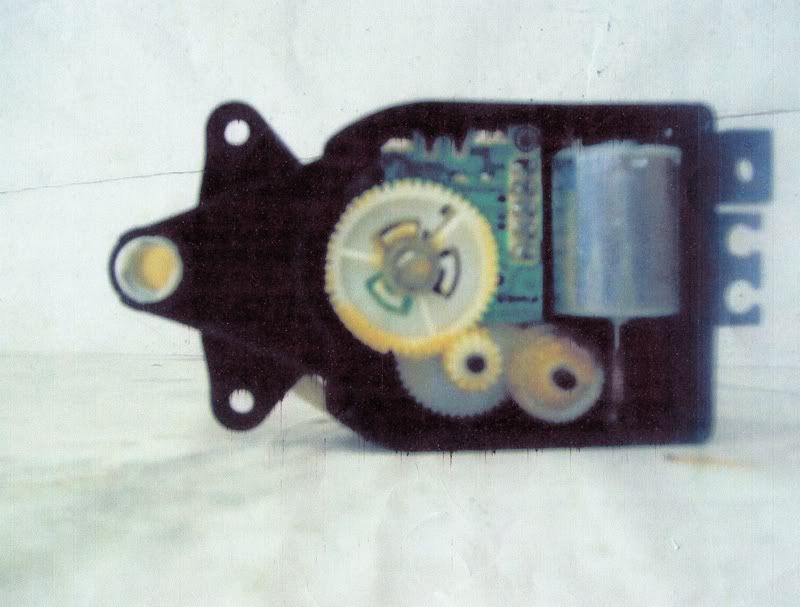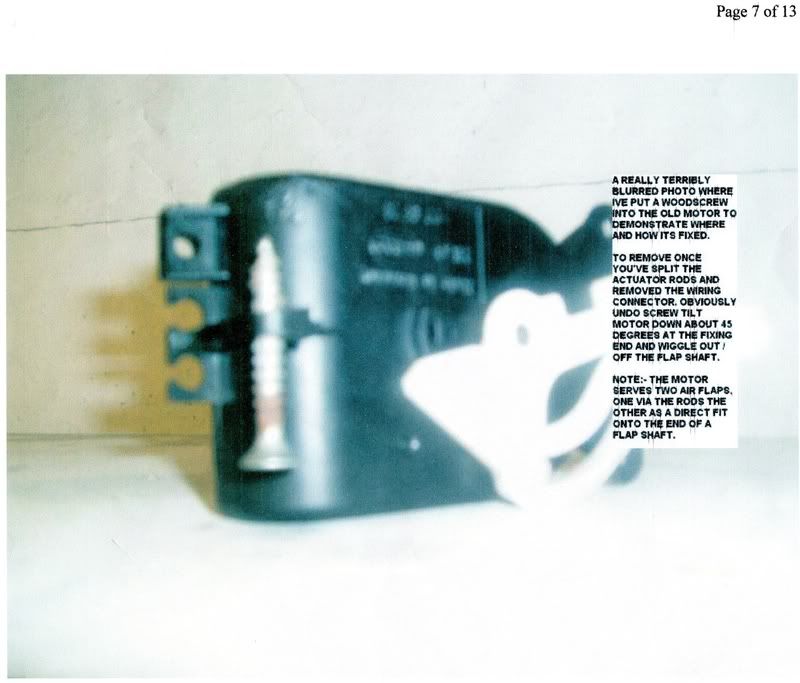 Things to do order of work :-
1, remove glovebox (tip, cut the annoying tag off that means you need to remove the centre console every time, I've cut the tag off and don't suffer any rattles or squeeks)
2, remove scuttle panel, the curved section of trim that goes from the sill to door pillar (pulls off)
3, try and create space for your hands to get in by moving the large wiring loom that just happens to be right in the way. You can get one hand in from below once the scuttle trim is removed and one from above almost below the side air vent once a little space is created.
4, Unclip actuator rod as photo above, use small sharp screwdriver.
5, Unclip wiring to motor
6, Undo fixing screw, location and orientation shown via woodscrew in photo above, tilt motor down at the back about 45 deg and wiggle off top flap shaft and out/ off car.
7, Officially.... The new flap motor comes in the recirc position, you are supposed to connect it and set it to the fresh position to fit. (you try it if you want but I fiddled with no success). My way.... I removed the blower motor which two cover screws at the bottom, motor then slides out of heater assembly downwards. This way you can get your hands on the upper flap from inside the air plenum so that it lines up with the motor shaft. Wiggle / fiddle / wiggle / fiddle for ages, cut / graze and hurt your lower arms at lot, part dislocate your shoulder etc etc. Eventually you'll have the motor in place, fit screw (tip, hold screw to screw driver by taping it on otherwise it'll keep falling off), re-fit wiring, re fit blower motor.
8, Put your dash back together, job done.
It's a tough job, it hurts, you can't see and have to do it blind BUT it is do-able if your reasonable at messing with your car.
Hope it helps one day as this, so I believe is a common problem on our cars.
The cost of the motor was about � 78 from VW (Nov 2005)