Discussion Starter
·
#1
·
This has been annoying me for a good while now and yesterday I took it to my local garage to book it in and hopefully get it sorted.
Basically in all the bad weather we had, I aqua-planed around a roundabout and hit my near side wheel on a kerb. The impact was no faster than 10mph.
On the drivers side, the wheel sits flush and straight
On the passengers, the wheel gives the illusion it sticks out an extra inch, as it's got quite a bit of positive camber (the wheel is not buckled - we had it on a balancing machine)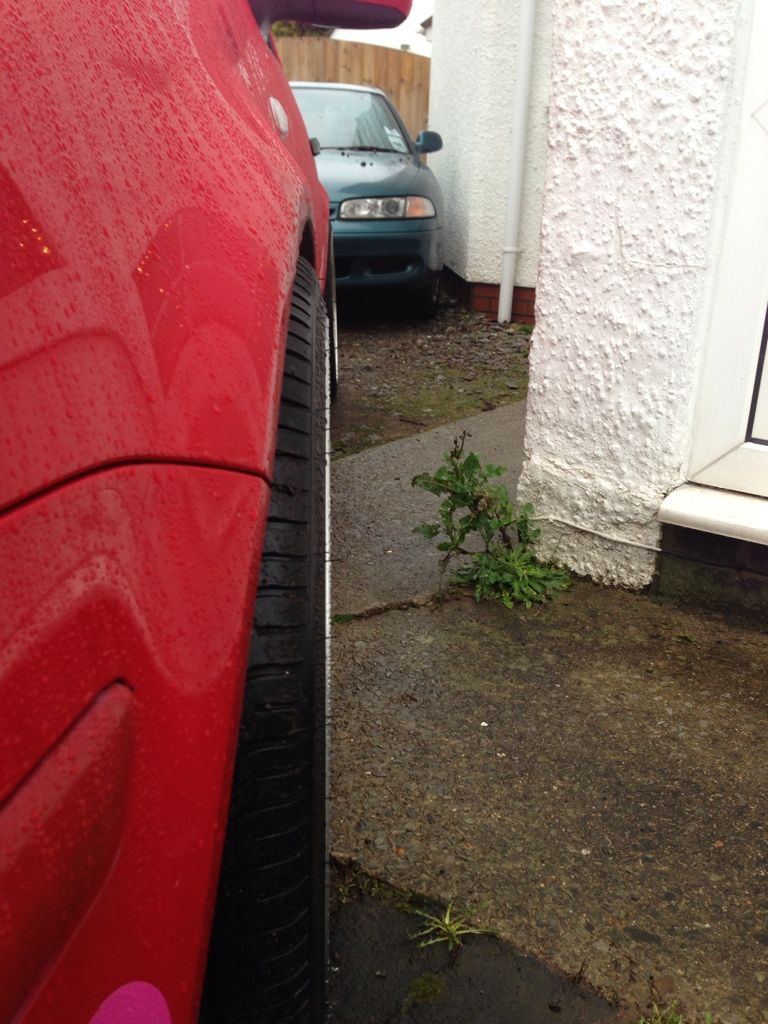 The bloke in the garage stuck it on the ramp and thinks I might of bent the shock. I'm running FK Coilovers. I never thought of this but would that be a reason for the wheel to be sitting like that? He said until I bought new shocks and took them to him he wouldn't be able to do anything. Also, we tried winding my coilovers down on the front about 3 weeks after I knocked the kerb, and that side is almost as though it has slipped a thread and would not budge at all, completely seized.
If anyone can help at all that would be great as it's reeeeally cheesing me off and different garages seem to be saying different things!
Cheers