Discussion Starter
·
#1
·
And so the R32 conversion began!!!!
<?xml:namespace prefix = o ns = "urn:schemas-microsoft-com
ffice
ffice" /><o
></o
>
About one week ago I had the R32 body kit (R32 front bumper, R32 rear bumper, 25th Anniversary sideskirts (because its a 4 door) and R32 spoiler) fitted!!! Along with an R32 Milltek system.<o
></o
>
Then the new highly polished diamond cut 18" RS4 Alloys arrived, with Goodyear Eagle F1 tyres (shame I had to wait more than a week again for one of the alloys to be replaced as it was damaged. Same company as I bought the first set off and had a damaged one. Shame their prices are so good otherwise I would never use them. i.e. Rochford Tyres)<o
></o
>
The front:
R32 bumper,
SEAT Leon Cupra R from splitter (modified to fit golf),
FK badgeless grill,
FK smoked angel eye headlights,
16V badge (not to everyone?s liking on here I am sure lol)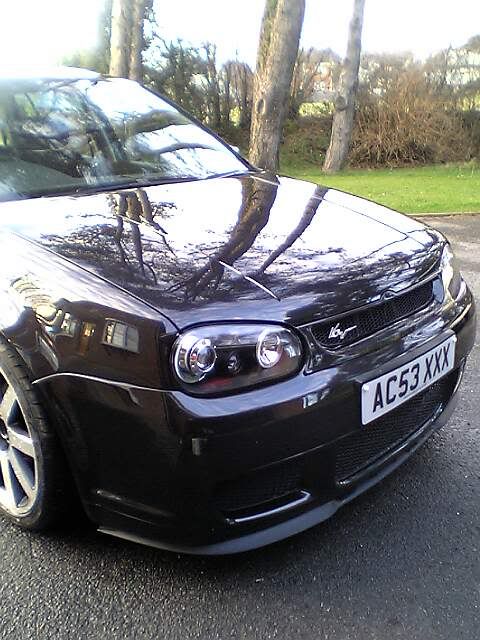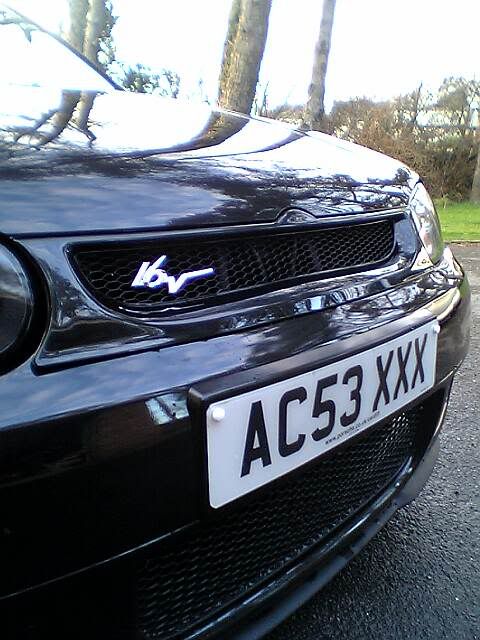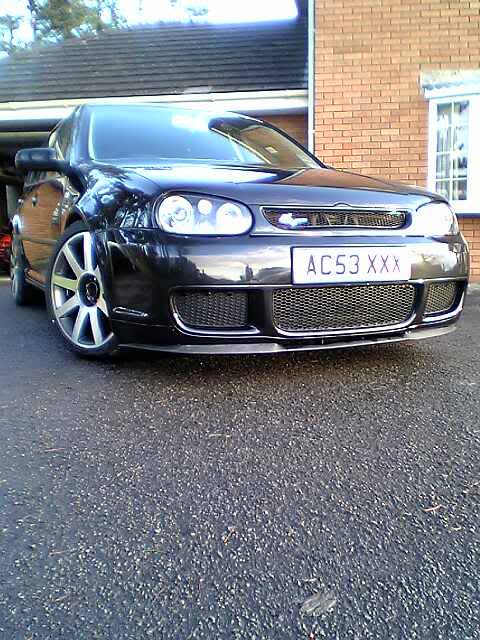 <o
></o
>
The Seat LCR splitter gives the car a great finishing touch, the best ever under ?20 mod. However, it makes the car very low (even lower than my dad 996 Turbo) so can be interesting over speed bumps when full! As I?m sure many of you already know!!
The rear:
R32 bumper,
R32 spoiler
Milltek R32 style full exhaust system,
Hella smoked tail-lights (fitted 2005) <o
></o
>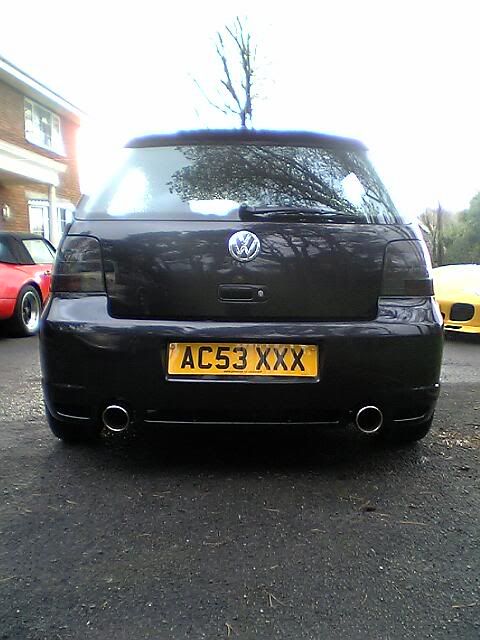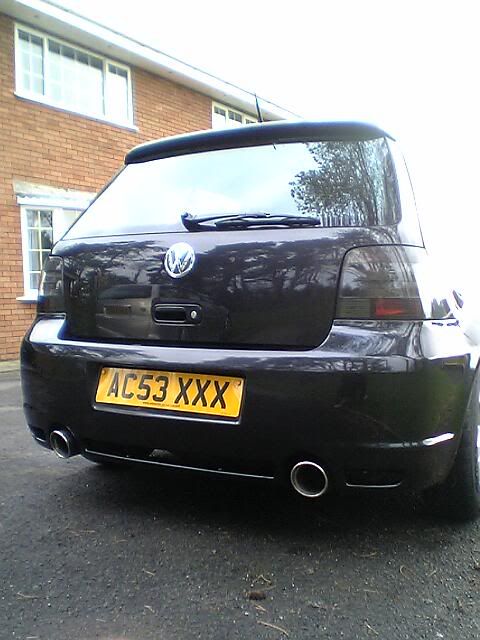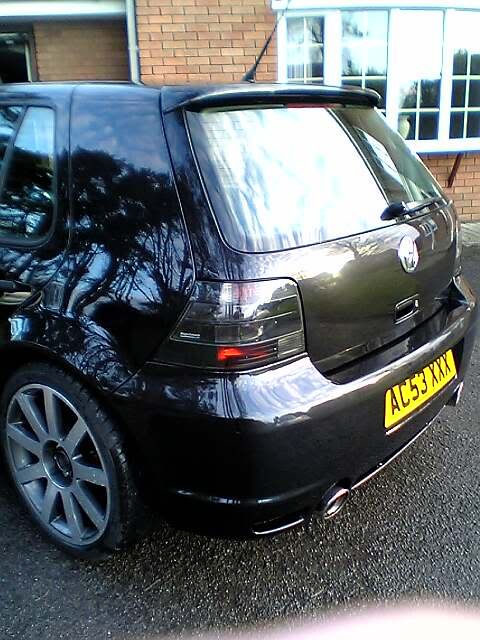 After having all the work done I must say the Milltek system has made a fair bit of difference as far as throttle response and torque is concerned, mainly noticeable in the higher gears. It is a great sound as well, fairly quiet in car (much better for long journeys, not so tiring) but sounds awesome from outside so I am told. Doesn't sound like a cheapy ?home-made? job, lol!!! It's about time I had someone to drive it for me so I can hear what it actually sounds like myself.<o
></o
>
<o
></o
>
Everyone was right about the Goodyear F1 tyres giving immense grip, they were worth the extra ?13 each over the Toyos I think (even though the Toyos are superb) the Goodyears are wicked in the wet!!!
<o
></o
>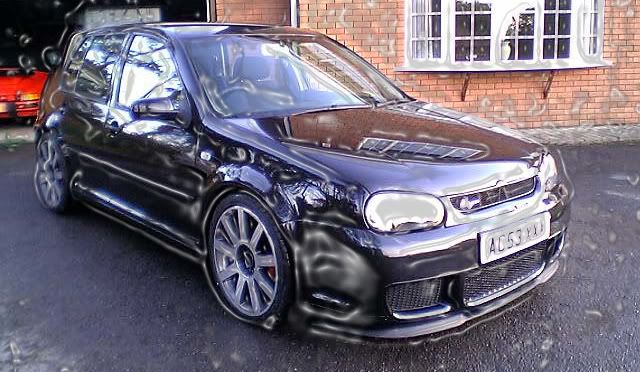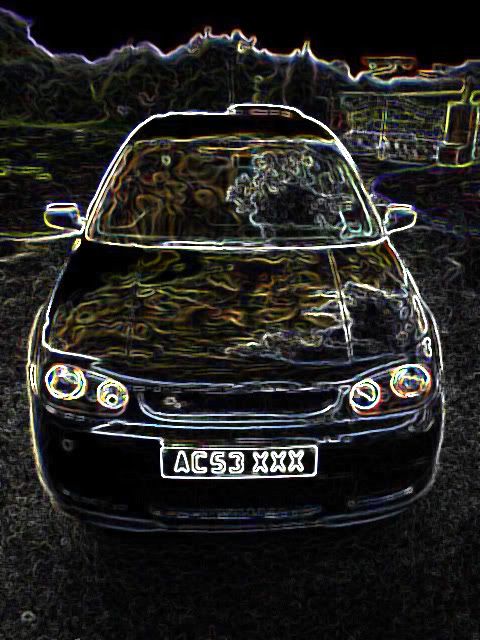 I am chuffed to bits with the result!!!!
All good and bad comments welcome pleaseeeeeeee!!!