Discussion Starter
·
#1
·
A few more things to add like a caractere grille and get the valances smoothed in to the bumpers but here it is.
Just washed (johnsons baby shampoo [Y] ), handglazed and waxed with
P21s its cleaned of all the dirt, grime and flies from Germany, France
and Belgium over the weekend.
I'm awaiting some Eibach ARB's to complete the handling package even
though with the addition of the 17" TT comps on thursday it was
transformed and the body roll disappeared!
I was amazed at how well it handled on the 'ring with excellent turn
in, a sure foot and it never lost its place. At the moment i'm just
running FK highsports, turned down about 35-40mm all round and the S3
upper and lower strut braces.
The tyres came with the wheels (?100 for them all) and i had hoped to
wear them out on the 'ring but due to low temps they hardly wore at all
but still gripped very very well. I'm mighty impressed with Continental
tyres!
So here it is, donning the long awaited 'ring sticker and shining
again. Once the corrosion is scrubbed off the brakes from the water
i'll get some more pics up of the excellent performing black diamond
brakes that didn't fade once and provided excellent stopping power.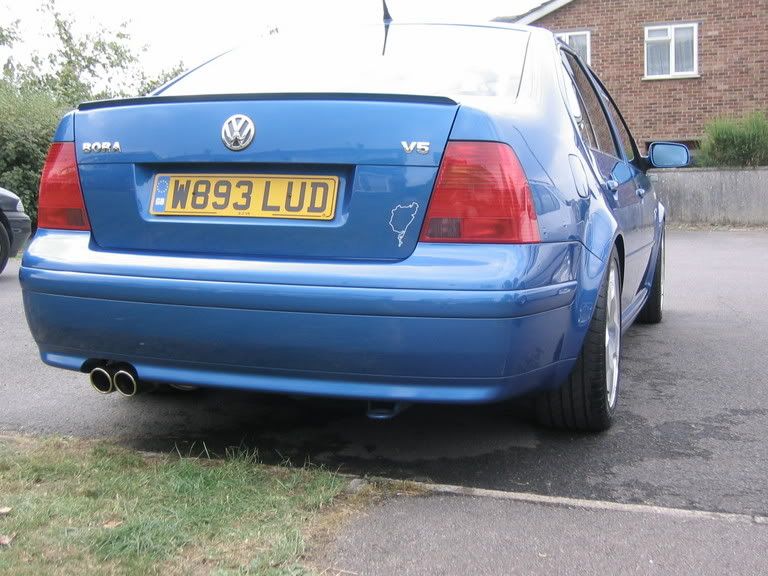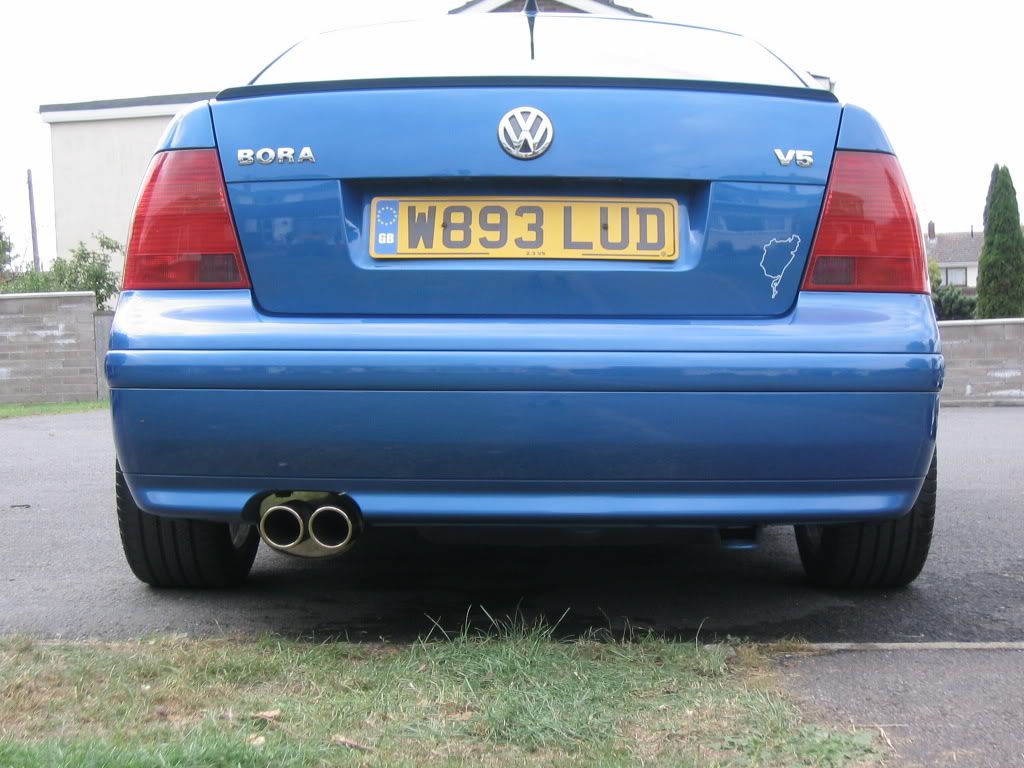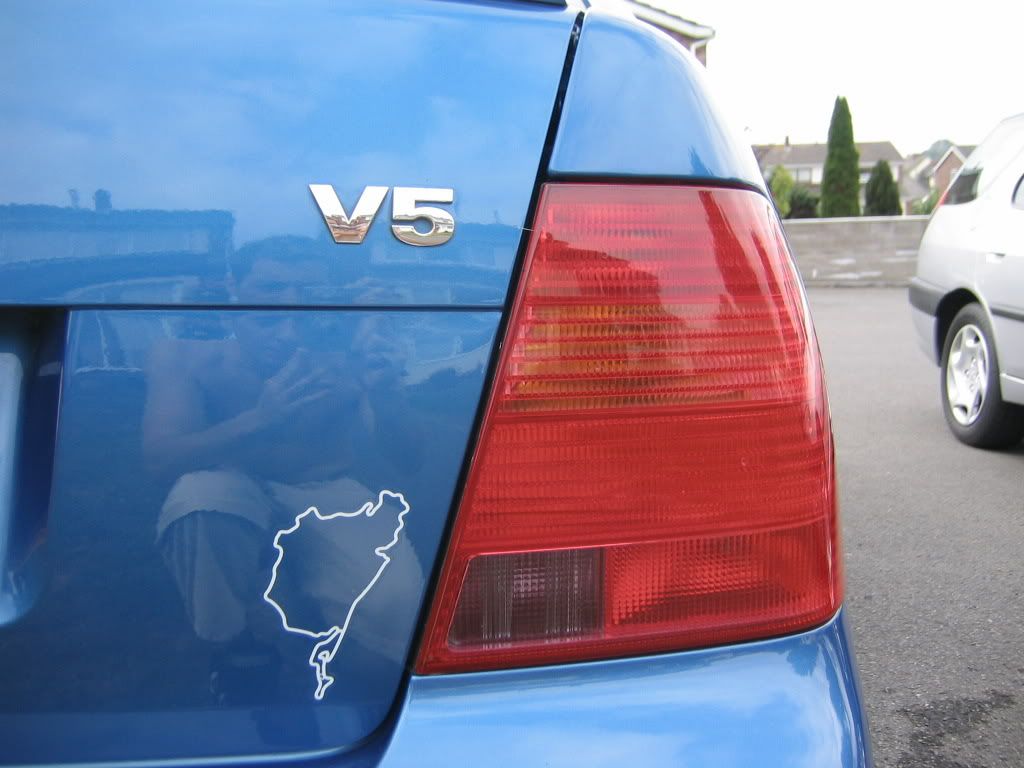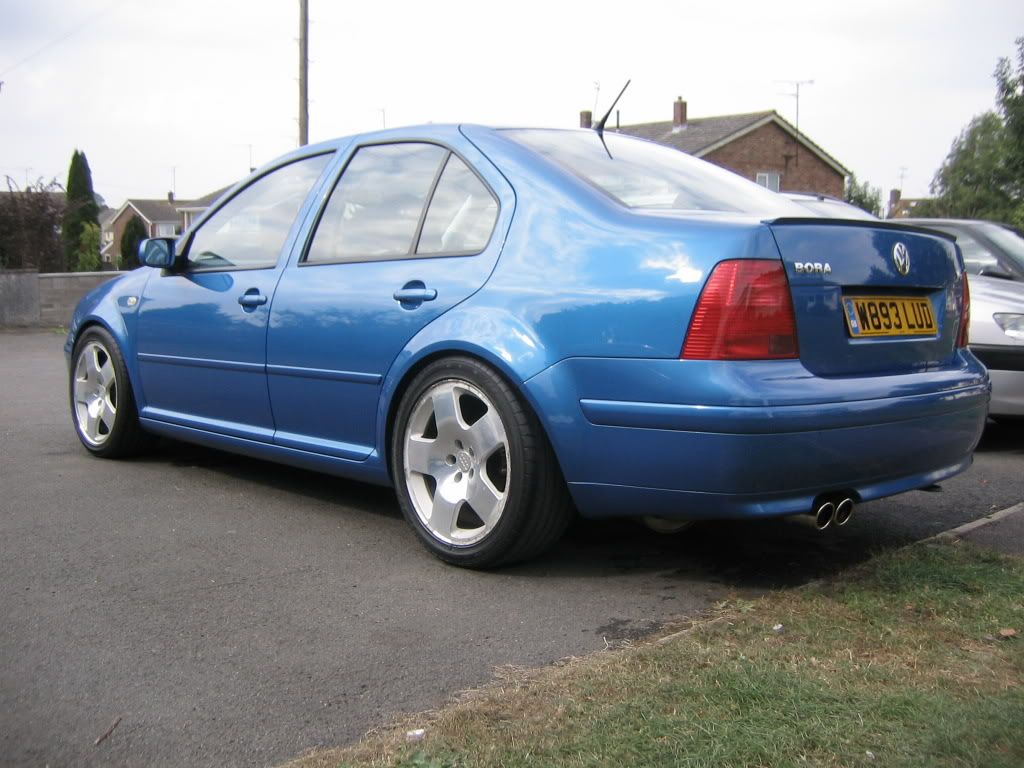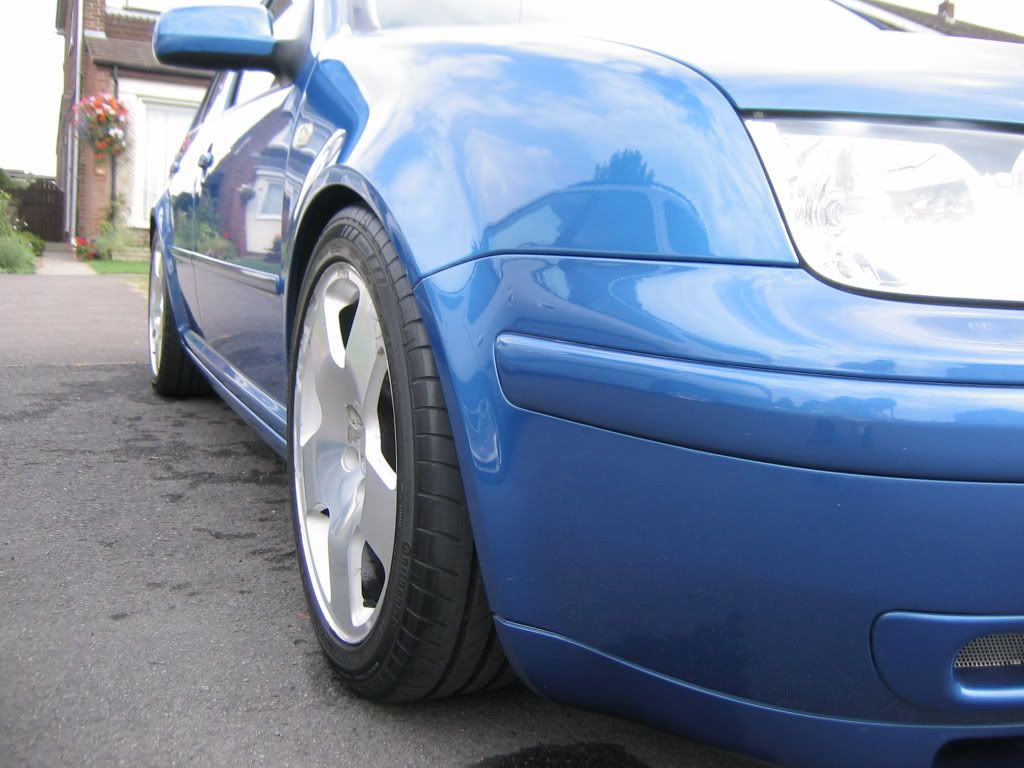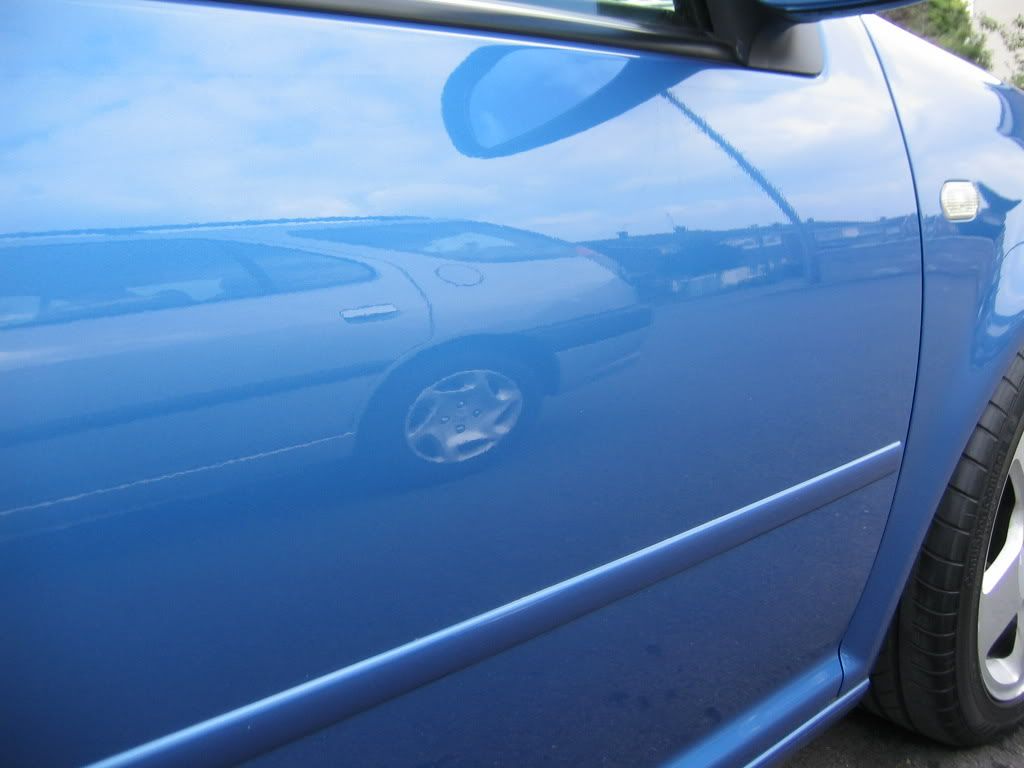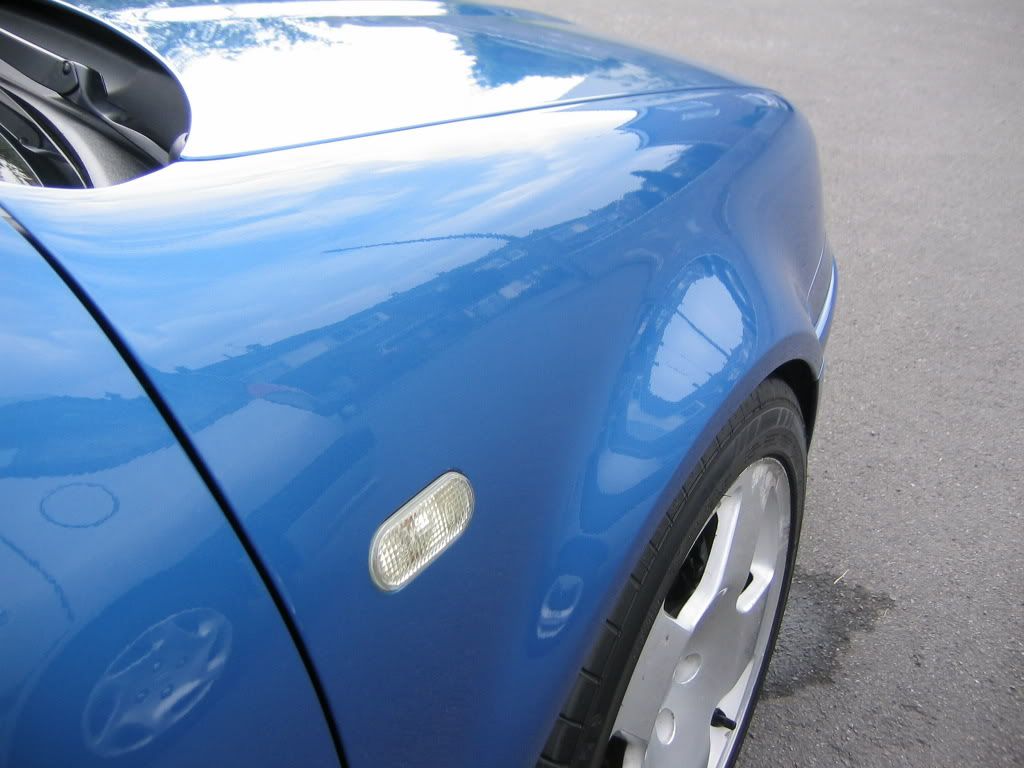 Comments please! [
]