Discussion Starter
·
#1
·
Alright peoples,
I've just dropped my MK4 Golf off at Jisilors Bodyshop in Southampton for a Bora facelift and some major smoothing followed by a new coat of the finest House Of Kolor paint. (Keeping that a secret for the time being!)
Thought I'd start a post up with some work in progress pics so you can see the project evolving in front of your very own eyes!
First up, here's a pic of the Golf as was 2 weeks ago, sitting on some lovely 19" Axis Spyder rims.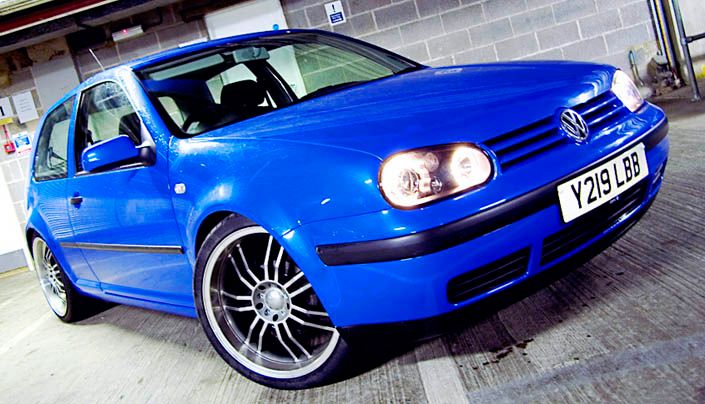 Next up a week ago, when I was swayed to the dark side and went with some Audi A8 replica's... I know there the typical wheel to stick on a Golf but you can't deny they look sooo much better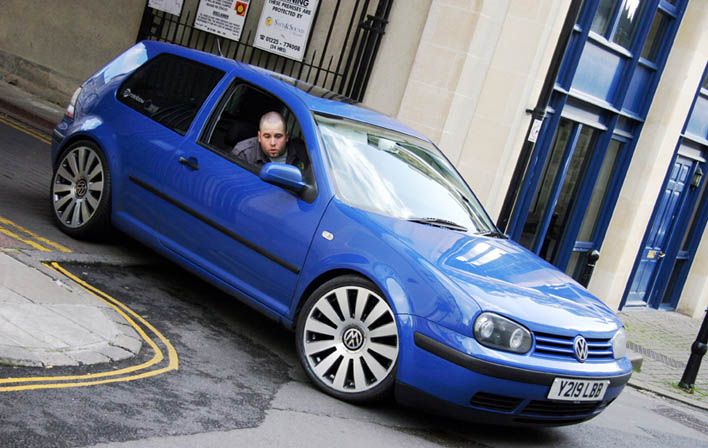 Boom! And here we are on Saturday just gone, my baby looks like she's been stolen and burnt out! :shock: Everythings removed, windows, boot build, interior, everything!!
Shows these boys do it properly, no masking windows up for a colour change etc... no shonkyness here!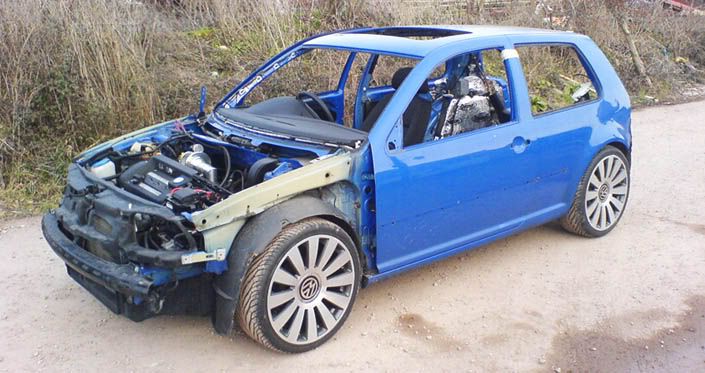 Next up the cars due some welding, and lead filling of the rub strips etc... then the Bora front, some more subtle mods and a new lick of paint.
If your arsed, keep your eyes peeled on here and i'll post some more pics when I get em!
Till then
Ta ra
P.S Selling my old Axis rims on t'eBay, check it out if you want some quality 19" rims and tyres for a bargain price.
http://cgi.ebay.co.uk/ws/eBayISAPI.dll?ViewItem&item=8035060578&ru=http%3A%2F%2Fsearch.ebay.co.uk%3A80%2Fsearch%2Fsearch.dll%3Fcgiurl%3Dhttp%253A%252F%252Fcgi.ebay.co.uk%252Fws%252F%26fkr%3D1%26from%3DR8%26satitle%3D8035060578%26category0%3D%26fvi%3D1