Discussion Starter
·
#1
·
Well.......due to a few unforseen circumstances I got the opportunity to take my Bora on track on Sunday - at Donnington!!! [6][6][6]
http://www.donington-park.co.uk/maps/
How much did I enjoy myself......was absolutely fantastic!! The Bora performed better than I thought it would - ok it wasnt the fastest thing on track, I passed the odd V6 Sierra, Mondy ST24 (obviously weren't trying hard enough) but I had such a blast!!! Handling wise its soooo controllable - if you want the back end to come out - come into the corner - jab the brakes......out comes the back end, steer into it, nail the power & it drifts for a moment or two then pulls you straight back out again......brilliant - I had my mate in hysterics!!!! Very entertaining!!! [
]
I was soooo glad I'd done my 312mm Audi TT brake conversion the weekend before as these where invaluable, never experienced an ounce of brake fade - I was VERY impressed with them......managed to accidently hit the rev limiter once (to busy listening to other cars exhaust note around me) & it went into limp mode - bit of a heart stopper thought I'd killed it - ignition off & back on & away we went again!!!! [
]
Best part was - I drove down to Donnington, did 6 track sessions (roughly 8-9 laps each @ 1.9miles per lap per session - not far off 100 miles track time), drove home all on a tank of fuel!! [H][h][h]
Anyway.....some pics of the event - should hopefully have some footage soon also....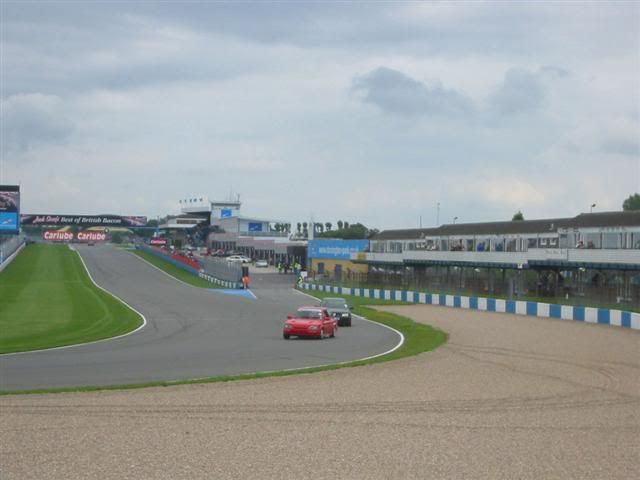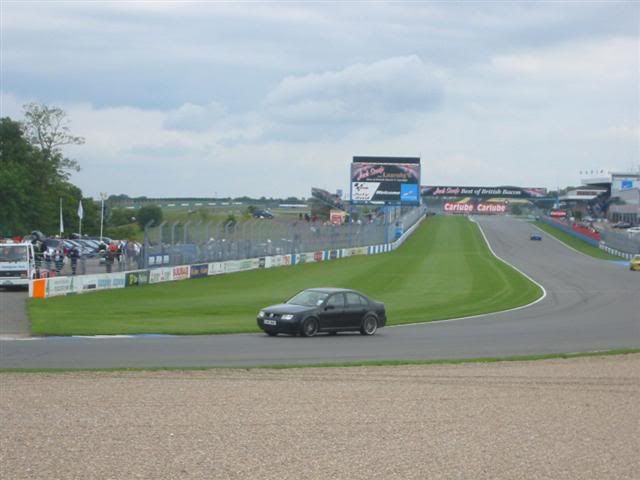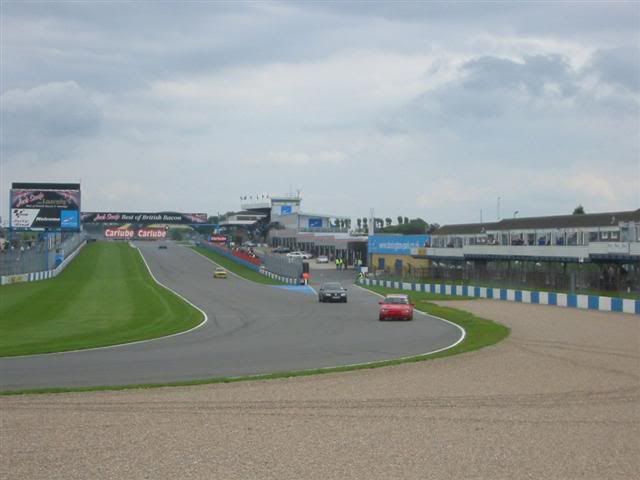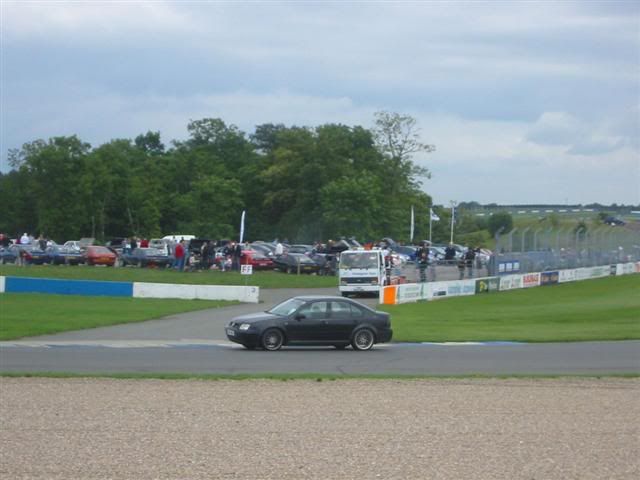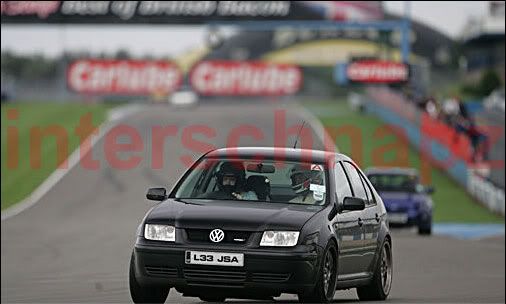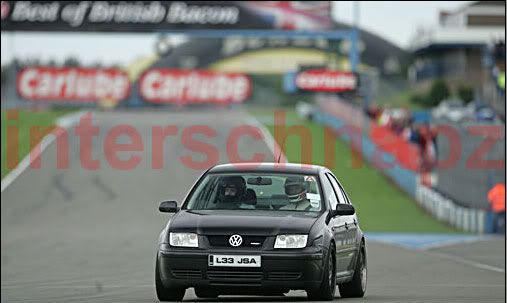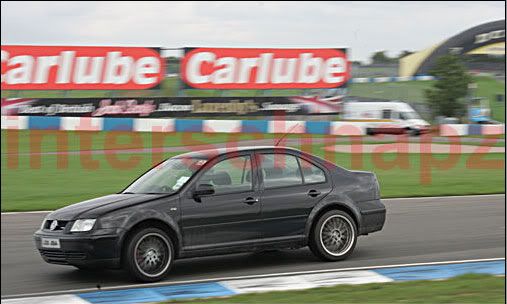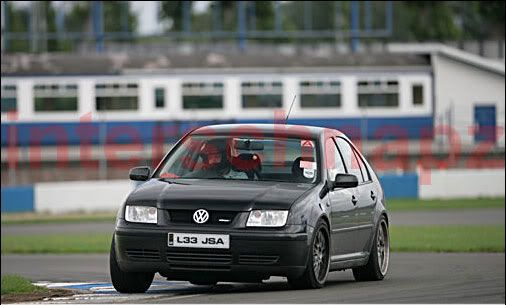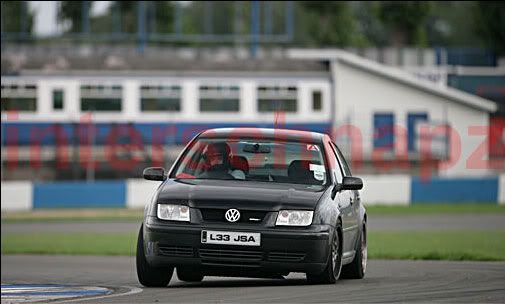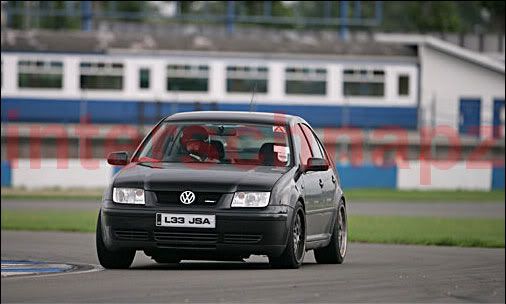 http://img.photobucket.com/albums/v126/Lee_R21Turbo/VWBora/TrackDay2006/track6.jpg
http://img.photobucket.com/albums/v126/Lee_R21Turbo/VWBora/TrackDay2006/track5.jpg
http://img.photobucket.com/albums/v126/Lee_R21Turbo/VWBora/TrackDay2006/track4.jpg
http://img.photobucket.com/albums/v126/Lee_R21Turbo/VWBora/TrackDay2006/track3.jpg
http://img.photobucket.com/albums/v126/Lee_R21Turbo/VWBora/TrackDay2006/track2.jpg
http://img.photobucket.com/albums/v126/Lee_R21Turbo/VWBora/TrackDay2006/track1.jpg
[Y][y][y][y][y][y]