Discussion Starter
·
#1
·
On Thursday myself and my b/f left Worcester at silly o clock and headed down to Thurrock in Essex where I had the Schrick 264° cams I bought ages ago fitted to the R32 at Big Boys Toys.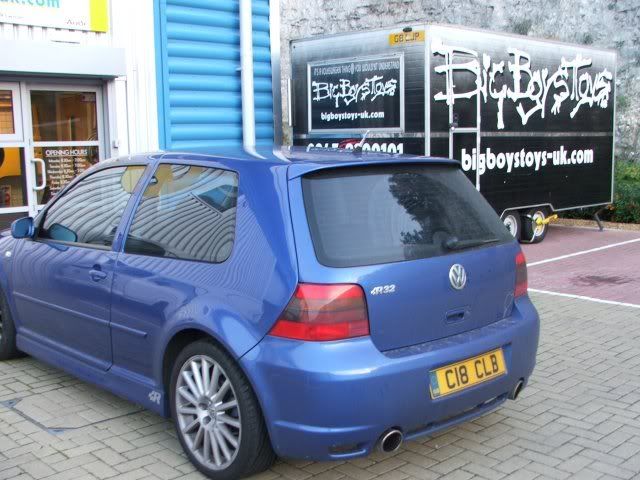 "While u wait fitting" had a whole new meaning as we had to amuse ourselves for the whole day (dropped car at BBT at 7am!) - there's only so many shops you can visit at Lakeside shopping centre you know [
]. Shaun from BBT reflashed the ECU with Revo stage II code to suit the mods carried out on the car (Cams,hi-flow cats,full Milltek,K+N filter). We were impressed with the BBT staff,all very friendly and obvious enthusiasts,one of the guys had a sweet stock looking mk1 with 1.8T power running on G60 steelies. Drive home was interesting,car has a lot more mid range grunt and top end sparkle [
][H][au]
The car is pretty much sorted performance-wise now for me. It really is more responsive especially mid-range between 3,000 & 4,000 rpm. It pulls like a train in any gear at any speed and I had my dad hanging on for dear life going down a motorway sliproad on Friday [
]. I'm well impressed with it and the service we received at BBT was excellent[Y]
I just need to get it RR'd now to try and get the magical 300bhp figure I want!