Had a battered old 99' Peugeot 206
passed down from my mum when I passed my test, this got quickly traded in for my 1st VAG car ..
Brand new 2006 Seat Ibiza 1.4 Sport.
After 1 year I decided that the 1.4 wasn't the engine for me and I was bitten by the modding bug and fancied some torque,
so I found a nicely specced low mileage
2004 Bora SE TDI
and traded in my ibiza with less than 5k on the clock.
This was where it all began, started with my 1st set of OEM+ wheels, then coilovers, then bags.. the list goes on.
Now the Bora is sold
Bought a 2003 B6 Audi A4 Avant 1.8T ... sold it
Bought a 2002 Golf Wagon 1.9 TDI ... sold it
Bought a 2007 Audi A4 Avant (B7) 2.0 TDI ... Now this has been sold
2016 New Year / New Car: 2016 MK7 GTI
2019 Audi S3
2019 Audi 2.0 TDI B9 Avant
2016 MINI JCW
Current : 2017 BMW 330e
The Bora Story...
I bought the Bora in July 2007
looking like this [
] :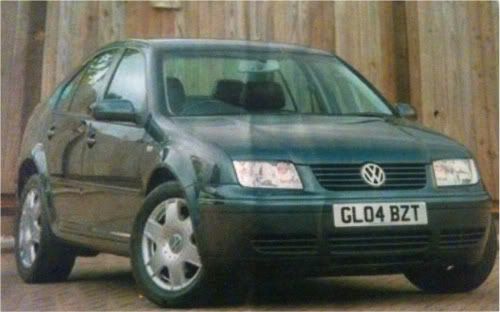 2004 Bora TDI SE
Standard
equipment:-
Heated black leather interior
IMMO 3 full FIS sports clocks
Heated headlight washers
Cruise control
Multi function steering wheel
Winter pack
Net Optic trim
Coincidental personal plate
Its been through a few stages over the last 4 years or so...
FINAL EDITION :
Current Mod List:
Smoothed boot
Black Grill
Smoothed front rub strip
Golf Anniversary skirts (reps)
4Motion front valance
Stubby antenna
Lupo/cupra stubby mirrors converted from manual to electric
GLI Tail Lights
5000k HIDs
Interior-
iPod integration
Armrest delete
Air ride valves/switches in ashtray recess
Octavia vRS gear nob
Blue Alarm LED
White LED interior Lighting
Engine-
R-Tech Stage 1 Remap
Pipercross panel filter
Chassis-
Air Lift Air Ride Imported from ECS Tuning in the US
consisting of..
Viair 380C compressor
5 Gallon Tank
1/4" lines
Airl Lift LifeStyle front shocks ( adjustable dampening)
Air Lift/Firestone Rear Bags
4 Manual Paddle Valves installed in the ashtray recess
2 twin needle gauges in the Single DIN slot
Mercedes Wheels
Anti Roll Bar removed
Chassis Leg notched for driveshaft clearance
From the beginning ...
My 1st mods were a blue alrm LED, Glasses holder and stubby aerial ( the "cheap mods for skint people" has been a very useful thread ! )
Interior :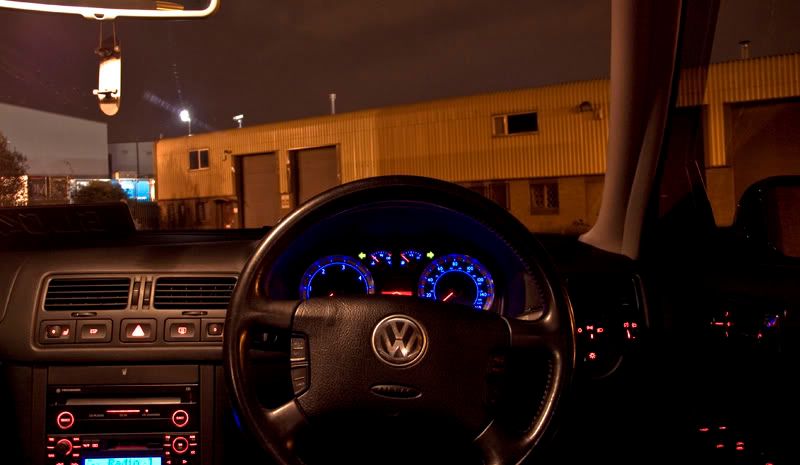 Sitting high on stock 16's.. :-
Sitting almost as high on 17" TT's with new Eagle F1's :-
Girlfriend bought me this Oettinger style Grill
wasn't sure whether to De badge or to get a Jetta badge ...
decision made. badges have been removed :- (good idea - it's not a jetta)
Time to sort out the 4x4 tractor look, After reading up and conversing with folk I did plan on getting Koni STRT suspension but after reading alot of reviews on the Jamex/vmaxx coilovers and hearing problems about the ride height being uneven with some Koni fixed height kits I decided to book into midland VW and get the Jamex fitted last month :-
Thats all for now, planning on getting a remap in the future and maybe a gli or 4motion colour coded front valance/lip ( prob. 4motion as i am a poor poor man ! )
All opinions welcome.
Cheers
Baz