Discussion Starter
·
#1
·
Really sorry for my complete lack of knowledge in this area however my daughter has a golf mark 4 cabriolet (SE. 2002 reg).
the rear glass in the roof smashed the other week and the insurance wants to write the car off. Her excess as she's 21 is a lot let's say!!
she's seen a Mark3.5 window on eBay and would anyone know if this would fit? Link below. Been told they are a nightmare to fit and so next question if this does fit, is does anyone know of someone who can fit the window? The roof is in tact. I am her mum and I live near Birmingham and daughter lives in Sheffield.
Thanks in advance for any help and guidance from this group!!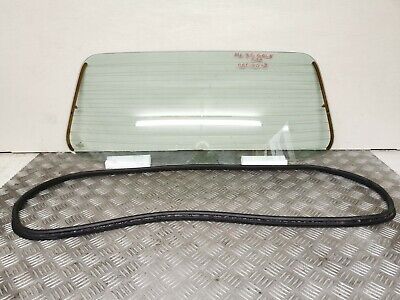 VW Golf mk3.5 cabriolet convertible roof rear window ,rear roof glass heated with rubber seal.