[C]INDEX TO MADMANS BUILD
Click links to go direct to the page (needs fixing since forum changes)
Madmans GTTDI130 spec.
Engine & Ancillaries
Allard EGR delete
DIY fabricated 57mm alloy and silicone Intercooler pipework
More intercooler and pipework pics here in Sleekys post
1.8t pancake pipe (bigger than PD130) 60mm silicone to intercooler- 50mm silicone to red turbo pipe
godspeed alloy uprated side mount intercooler
80mm cold air feed from lower grille to standard airbox
link to origional 80mm cold airfeed topic
K&N panel filter
Küberl Tuning GmbH chip stage
Blacksmoke remap tweaked
FR&R Tuning STB Remap currently running fast road map
Raceland decat down pipe
Remus Stainless system (straight through)
Diesel Geek Panzer sump guard (sound proofed with 6mm neoprene)
Powerflex dog-bone bushes
Removed N18 & N239 valves...leaving just the N75 valve
Running Gear
O.Z. Arristo R32 alloys 18x7.5 refurbed by CAS coatings in Antheracite- silver fleck
tyres Uniroyal Rainsport 2's 225 40 18 Uniroyal Rainsport 3 225 40 18
Zimmerman drilled discs all round 312mm upgrade front
Greenstuff pads
Weitec Hicon Gt coilover Kit + bushes + bearings
Powerflex rear beam axle bushes
Forge alloy - carbonfibre strut brace
Poly bushed front wishbones
TT Front 20mm ARB
312mm 256mm F & R brake conversion 312mm Zimmerman discs
DIY maintenance jobs I've carried ou
t
All of the above mods
Cambelt change
Water pump
Water temp sensor
Ancillary drive belt
Thermostat
MAF sensor
retapped (Helicoil) engine mount thread
Cv joint boot...too many times
Arch liner intercooler vent
Delock drivers door
Cleaning the VNT mechanism with Mr Muscle Oven cleaner
Cleaning the VNT again with mr Muscle oven cleaner
Innotec Turbo clean
312mm brake upgrade
Under body cleaning/ arches de-greased Surface rust treatment
Interior
Pioneer double din head unit AVH-P3100DVD
Vibe Litebox stereo 2 - amp
Focal 165VB 2 way component speakers
Pioneer secondary speakers for parrot car kit
Alarm - Dual blue LED's
stripped and polished netoptic trim (full set)
.:R line mats TT pedals
Exterior
4 Motion front vallance
Miscellaneous
stebel Nautilus compact air horn 130db
Depo black projector headlamps -
6000k HID compact kit
5000k Hid kit Audi projectors fitted in the Depo housings
silvertec indicator bulbs
tinted repeaters
LED sidelights 6kk
Stubby antenna New polo antenna
CELSUS AN3022DAB DIGITAL RADIO (DAB) & AM/FM ROOF MOUNT ANTENNA
Car was new April 2002
The car was formerley owned by Allied Grain Berwick upon Tweed Scotland, where it was a reps car. It had full service history at Western VW Edinburgh, with oil changes every 10k and had just under 80K when i was introduced to it.
I fell in love with this Golf in 2005...
A mate ( 2nd hand car dealer) lent it to me as my car was off the road. I took it to Croft to watch the Touring cars and was very impressed by it. I asked him how much it was going for and got it for £7500 cash. It replaced a 1994 Astra mk4 1.7 TD the issuzzu engined vauxhall which Id had from 6 month old. It pretty much stayed standard for a long time. I put a set of R32 rims on which were a Xmas present and left it at that for a while ...the more I browsed this forum the more ideas I got. It started with a K&N filter and 80mm cold air feed. I also got a very expensive German tuning box for reasonable money from a mate. Then one day it was down on power and that was traced to a choked up EGR and inlet manifold. I did the EGR delete and ran it for a while till I finally got a coilover kit due the susspension been rather saggy. It had a full set of zimmerman drilled discs and greenstuff pads put on for the MOT Aug 06....so that was the start of me spending a fortune
This was it in its totally origional condition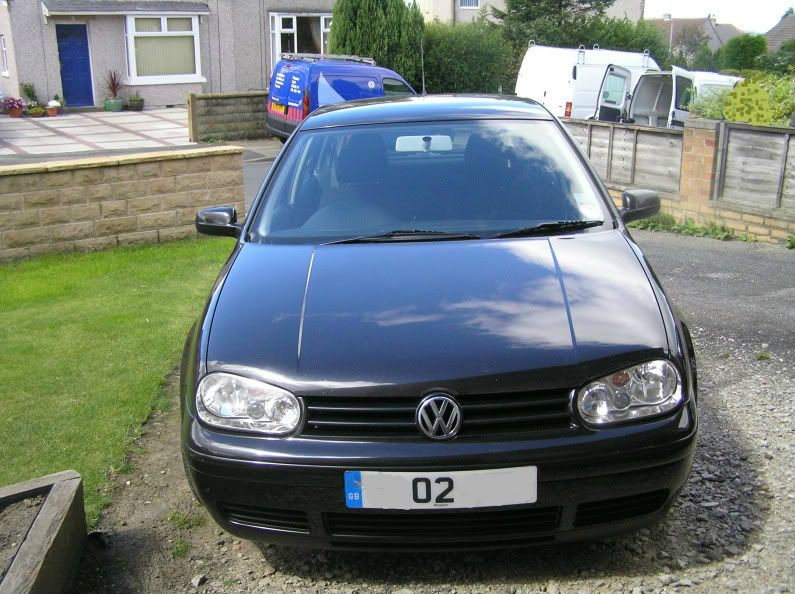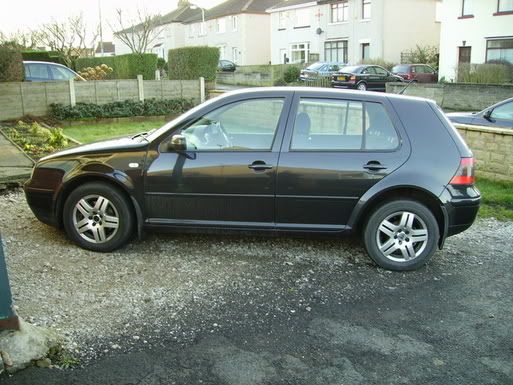 Then with the R32 rims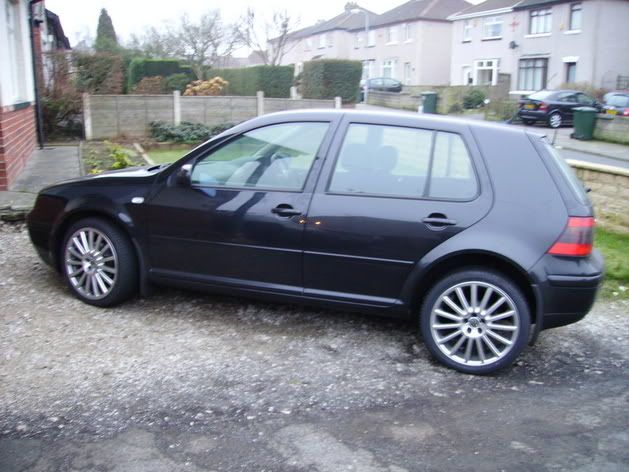 night shot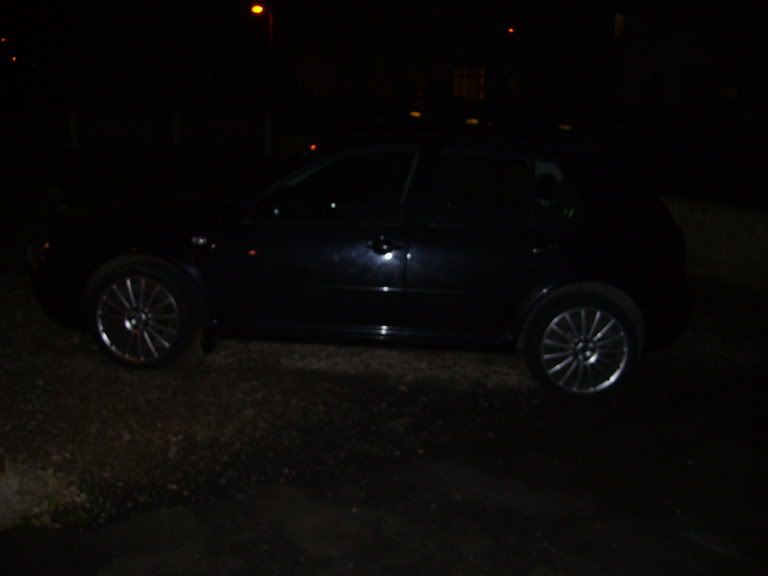 Twilight