Discussion Starter
·
#1
·
Hi guys, ive finally managed to acquire my `replacement` drivers side xenon light unit, i bought a `replacement` passenger side one a few months ago, i say replacement as they are damaged , thats how i wanted them!, ive already got a set of xenons on the car at the moment, but have been thinking for a long time how nice it would be to have an anni style oem xenon unit, as i think theres too much silver in the headlamp, ive managed to get the glass out of one of the lamps and found out how to dismantle the reflectors and indicator unit, aslo binning the `orange` reflector, the indicators look so much better `clear` compared to the twin orange of the standard unit, now i,m not too sure what will look nice when it comes to spraying the inerds satin black, obviously i,ll spray the bezel satin black and the shiney body of the light units satin black as well, but should i :
a: mask the xenon reflector so that it will look the same size as the main beam reflector when its sprayed?
b:not
spray the xenon reflector at all thus keeping the sizes of the reflectors the same?
or c: follow the example of `paik` from the vw vortex forum, ?, below is a picture of his headlight unit?
your views would be very much appreciated!!!!!!!!!
by the way if one of you fine people could photoshop the top two choices above , id love to see it!!.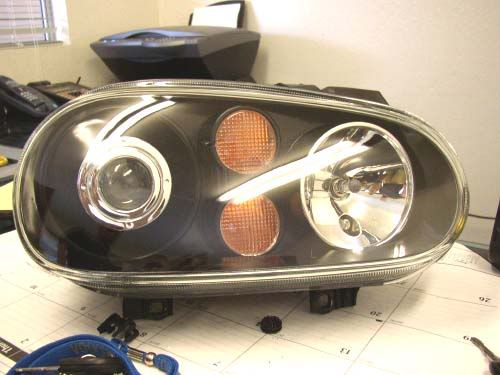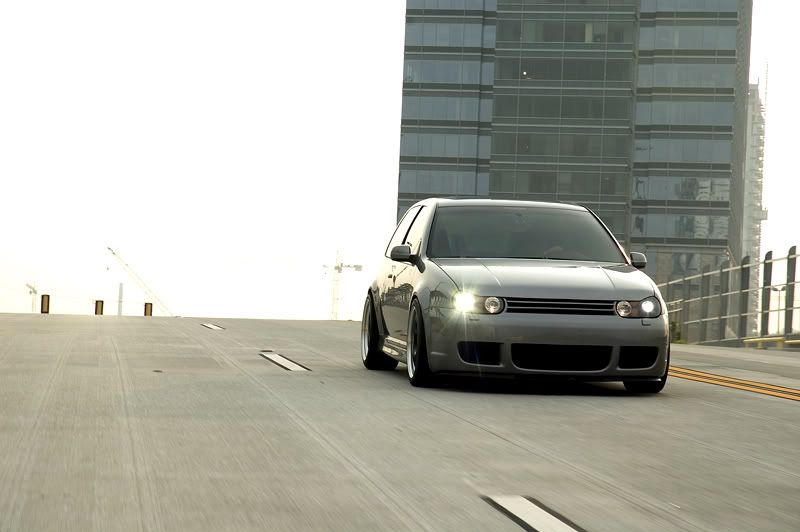 Thanks!
Zak[
]