Discussion Starter
·
#1
·
Bought my GT TDI 115 PD 6 speed Highline More-door in May 2008
Completely bog-standard with 81k on the clock, was a car salesman and was a P/X and had done motorway miles.The trim level was very high, as I said it is a highline. Which has a full leather interior, heated seats, centre arm rest, leather steering wheel, headlight washers, ASR, Heated mirrors, full electric pack, climate air con etc. So it was love at first sight. Like its 2.0 GTI equivalent VW in there wisdom did not give the suspension the lowered treatment.Got some Monzas from wheelbase Alloys, tbh I liked them but got a lot of stick for them from some of the svag guys, lol as you can see it needed lows.Disaster struck in Feb 09 when I skidded on some snow and smacked right into a kerb and did some damage. However, it gave me a chance to do some things to the car that I wanted to do. The extent of the damage was. A heavily kerbed alloy, a damaged hub, a bent strut, and wishbone was knackered too. However, I bought some GTI hubs 288s from a boy off here. The hubs on the 115 were 280 mm and included in built carriers. i also bought some GTI 288 mm carriers and callipers painted red of a boy from svag as well as anni struts and shocks. The discs and pads were past it but I got all that for £80 so wasnt complaining. Bought some EBC greenstuffs and new discs.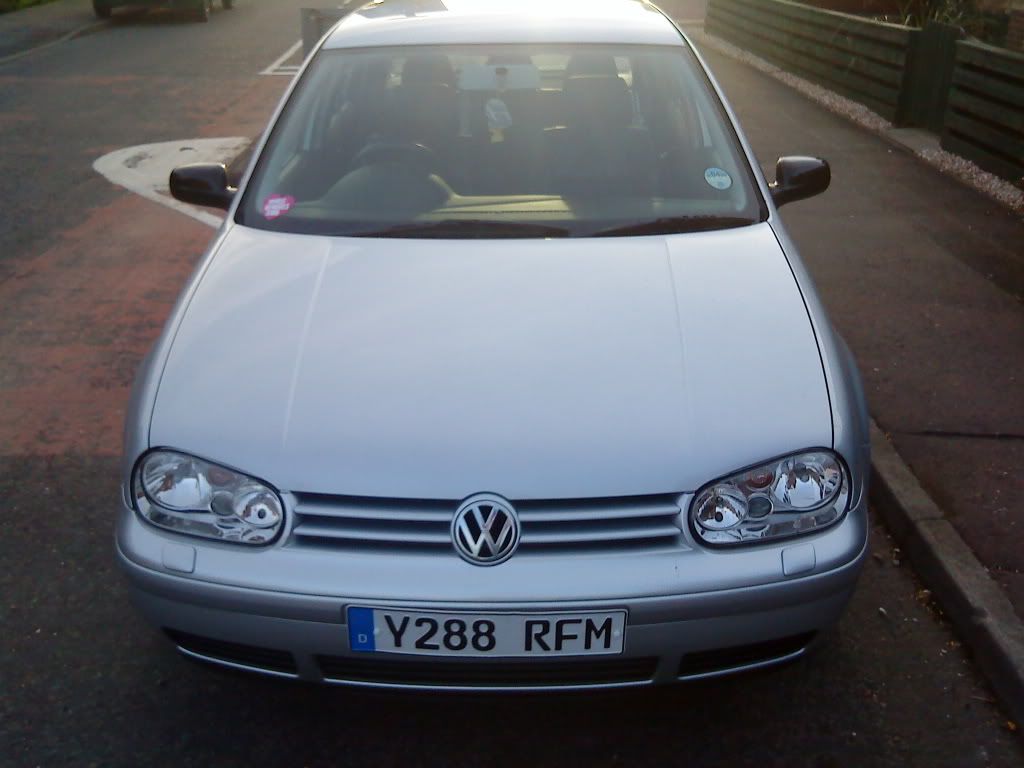 painted mirrors black and added German plates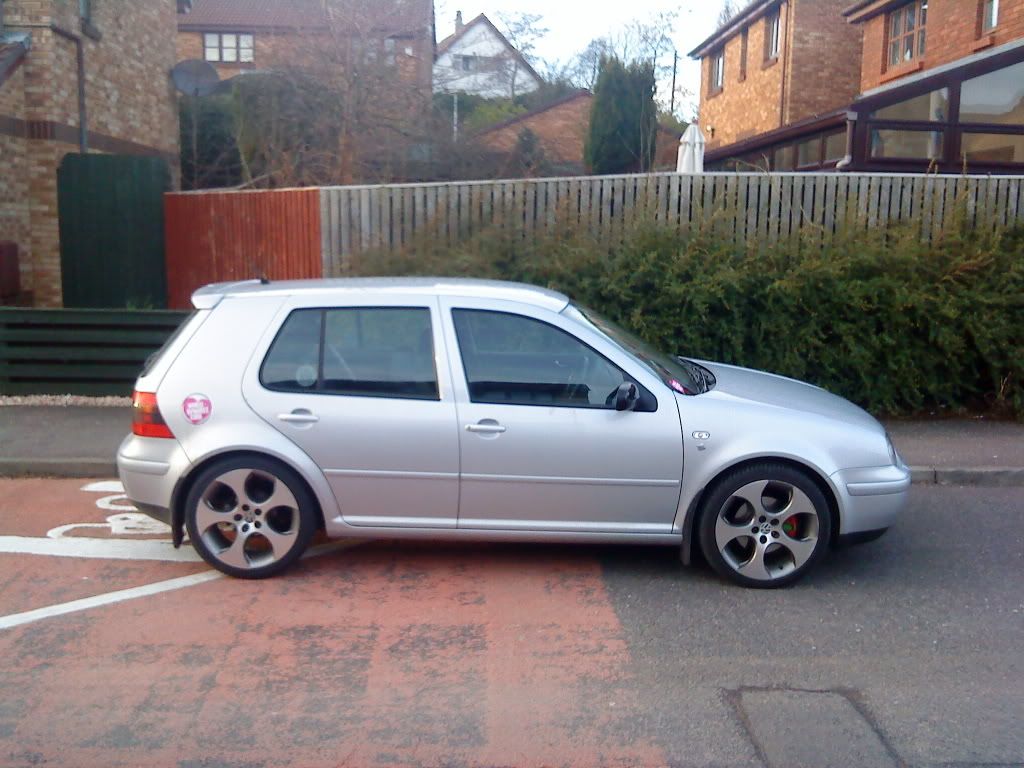 plus I had a OEM GTI spoiler fitted just prior to my mis-hapstarted getting the detailing bug too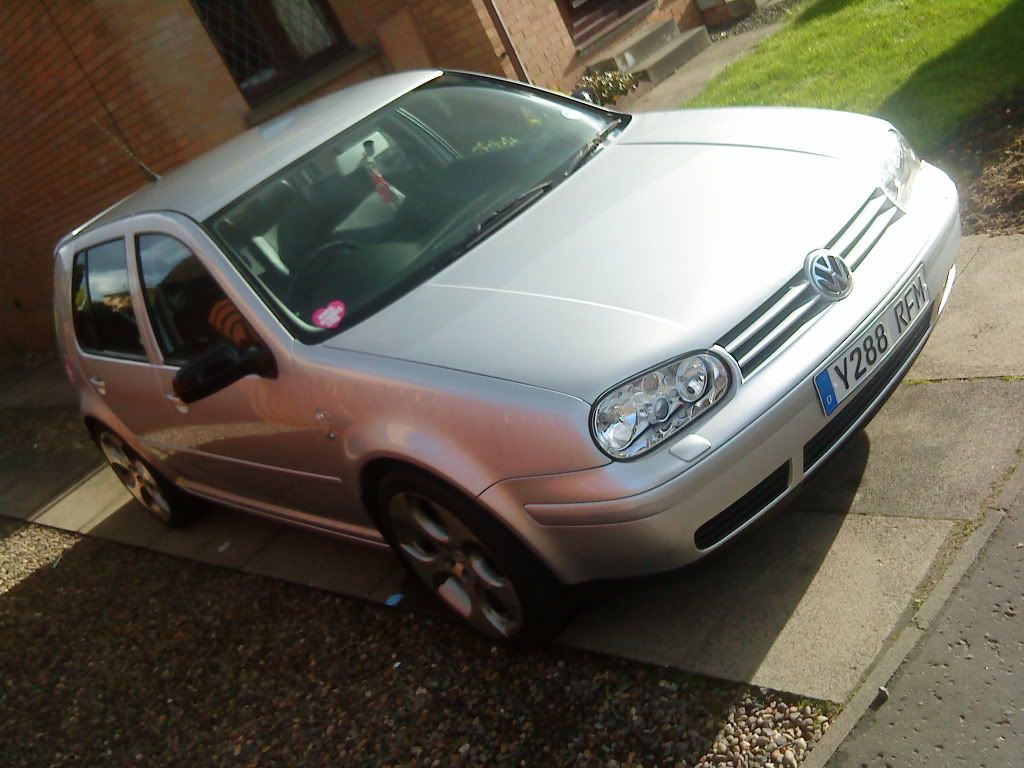 other touches that happened were side repeaters, that are smoked as well as OE R32 pedals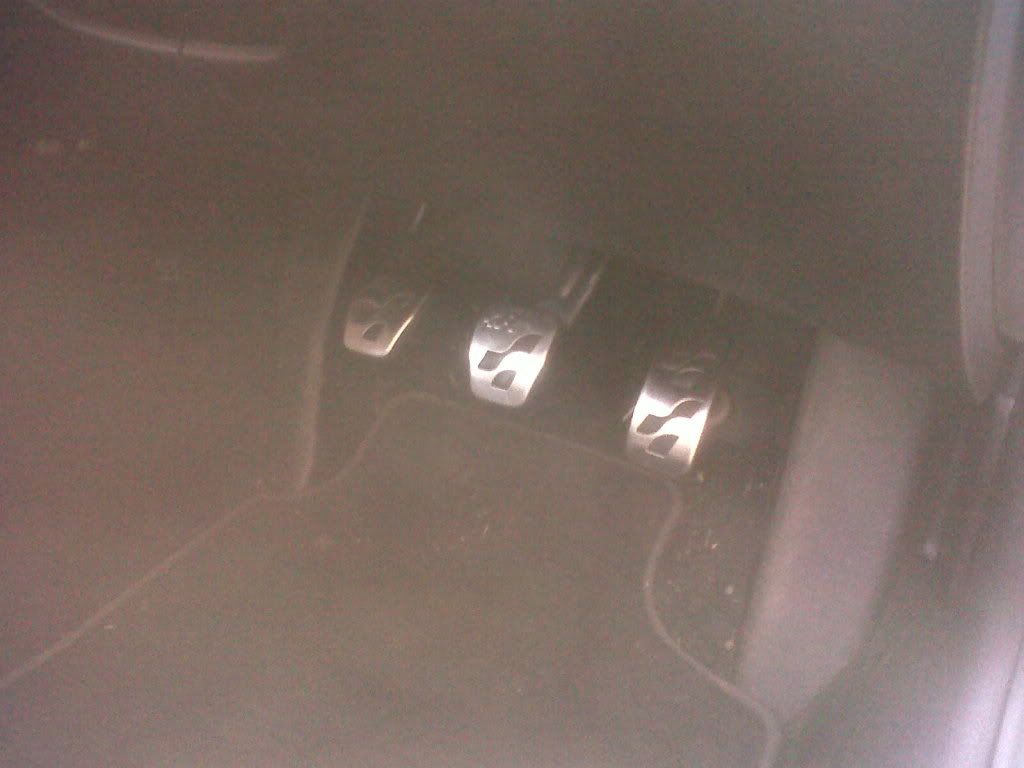 Got fed up of the Monzas so a swap came up for a set of Ronal 17 TT wheels, sadly no centre caps but were straight enough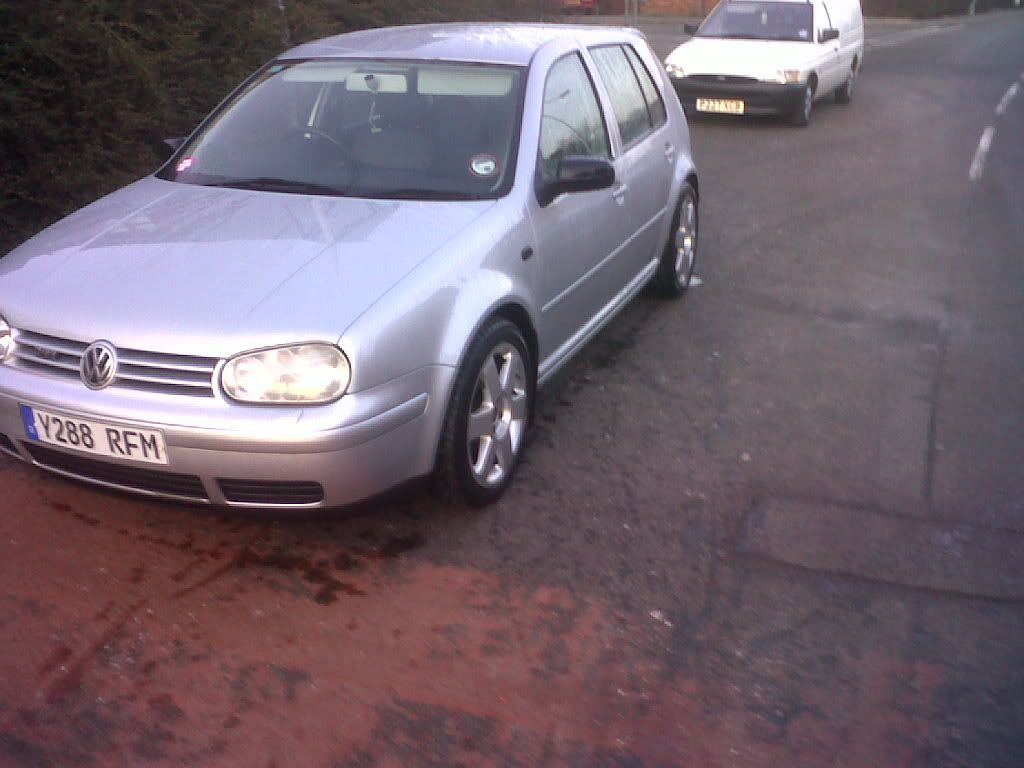 bought some centre caps from ebay albeit not quite TT ones but made them fit and they looked ok
decided to do something a wee bit different from the usual de-badge grille and paint an OE one black
and de-wiper
I had developed a sticker fetish, but decided eventually to remove them bar 1I had stuck a K&N panel filter on, but a PSI tuning box came up for grabs which I got for 80 quid
some interesting figures, courtesy of my good friend Colin T from svagTorque Figures @ 1900 RPM is 236.2 ft/lbs or 320 NM Which is 150 PS. a nice wee interior shot
http://i51.photobucket.com/albums/f383/jameseybhoy1967/016.jpgremoved
the stickers too
http://i51.photobucket.com/albums/f383/jameseybhoy1967/de-stickered002.jpgnew
head unit for christmas
http://i51.photobucket.com/albums/f383/jameseybhoy1967/boxingday006.jpghave
Polybushed the car through out as well as that I got a new rear ARB fitted by Gordon at G Wagenz, bushes done at TrixThere are some plans coming up for the new year, I am looking at getting a front whiteline ARB fitted, V-Maxx coilovers, some paintwork fixed, tt filler cap, boot badge recess and handle welded up and deleted. I have plans also to buy some small subtle interior bits too. Will refurb the wheels and use them for winters if I buy myself some BBS CH reps.Anyway thanks for looking at this!!! Comments, criticism etc all welcome. I have spent a lot on this car keeping it road worthy.