Discussion Starter
·
#1
·
OK, so i've had my current one a few years, but wanted something bigger for my fish to live in, so decided to change the little 16L one for a 60L jobbie. Having set it all up and added water (with dechlorinator) I know you gotta leave it a week or so to get the new biological filter going.
As I am doing this without fish (in the new tank) I added some Nutrafin Cycle into the water at the dosage for new tank setups, and also added a Tetra Bactozym capsule as a few fish keeping sites recommended them to help the growing culture along.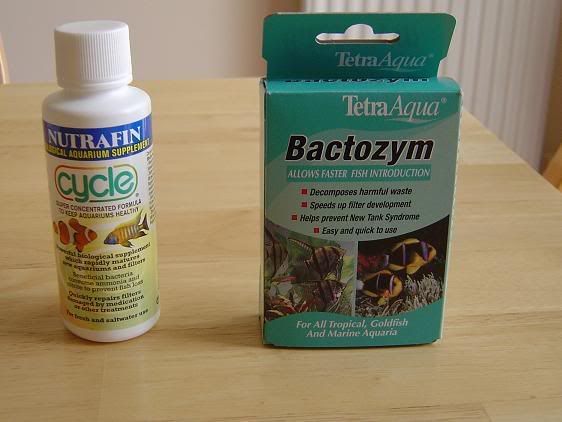 I did this on friday of last week, and by saturday evening I thought the water looked a little murky/cloudy. When I had a look in the daylight yes it is a bit murky and maybe has a slight yellowy brown tinge to it. I know when you add culture it can sometimes make the water cloudy and that's normal, but it still looks the same now, 4 days after adding it. How long should it take to clear, I cant imagine it would be good to put the fish in as it is at the moment.
This is my old (current)
tank:-
Here's a few pics of the new one, but it looks somehow a bit lighter on the pics than it really
does:-
The filter has Bio Filter Balls in the bottom (see number 3 on here
http://www.tetra-fish.co.uk/tetratec/externalfilters.html
), particle filter foam and carbon and then a bio foam.
Should I leave it longer or is there something else I should do?