@
Imagewerx
Hi Chris, need a shove in the right direction with regards to a standalone remote central locking kit I have bought to replace my failing aftermarket alarm upgrade system that is currently fitted to the car
I see you mention in the first post about negative impulse for the central locking, does this relate to the figure E in my instructions but swapping the yellow and yellow/black wires for ground rather than positive?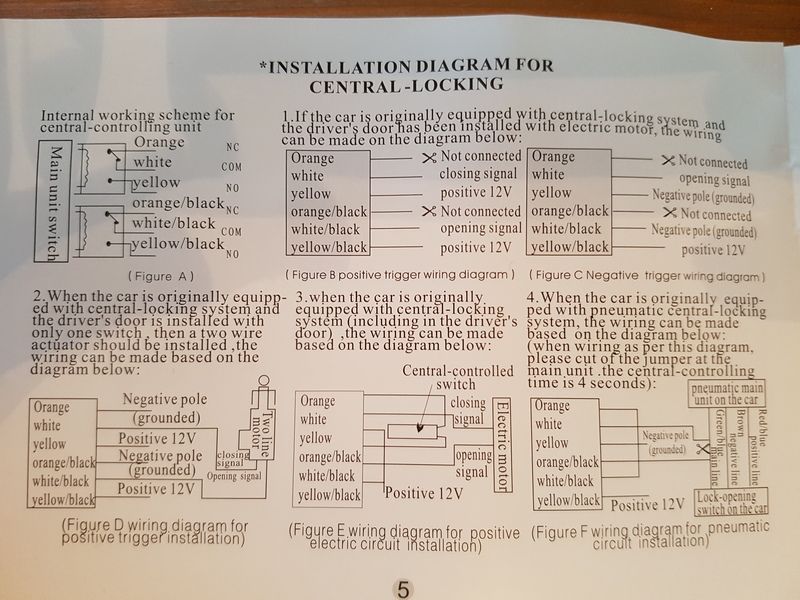 My previous alarm system has remote central locking with it and gives a very similar wiring diagram but leaves what will be the orange and orange/black of the new central locking kit not connected to anything, would I be safe to assume this will be the same?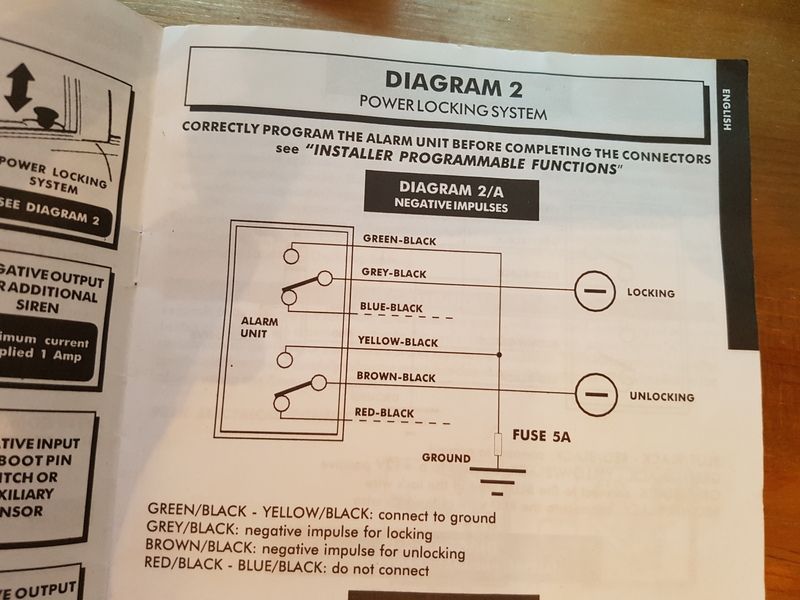 Thanks for any help, need to do this ASAP as I'm worried about the alarm and central locking failing totally...