Discussion Starter
·
#1
·
Hey all,
Yep I thort I'd add to the crashed cars on the forum! I was kinda glad I was driving my daily runner and not my mk4 tho! happened on the A6 London road at about 9.30am on the way to my girlfriends!
A lady was pulling out of a T junction while I was driving down the main road (20-30mph) and she was waiting to pull out. She had already gone passed her give way line, and was waiting in the bus lane!
She did not look towards my direction until it was too late and decided to pull out. I did my emergency stop, but as it was wet, my car kinda slid but the impact wasnt too bad. Just bumper / bonnet / grill / headlight and maybe wing. Rad etc seems ok and the only dodgy noise was the bumper liner rubbing against the wheel of the car. Her car was pretty much the same (only cosmetics from what i could see) she had a Citroen C4 55 plate.
At this point, I acutally forgot to take any pictures, but didnt move the car's until the police came, and they moved them and explained to her she was at fault. pic's: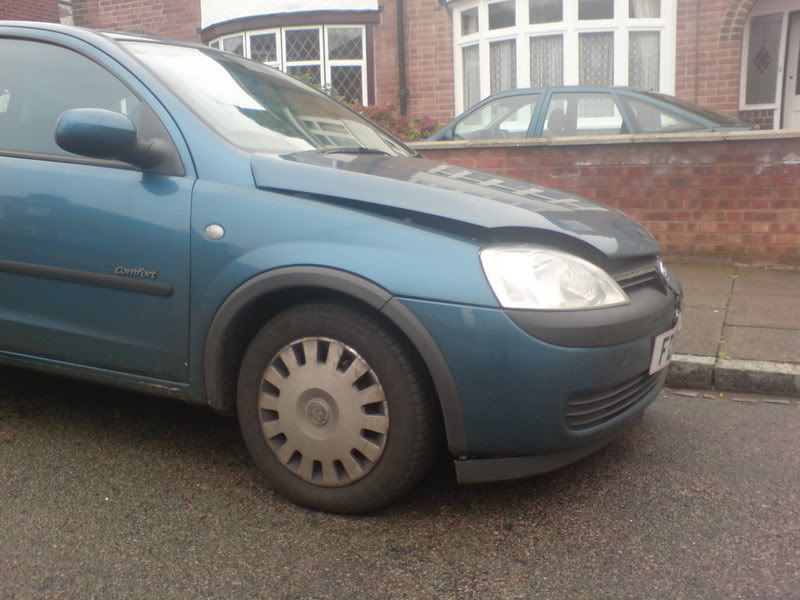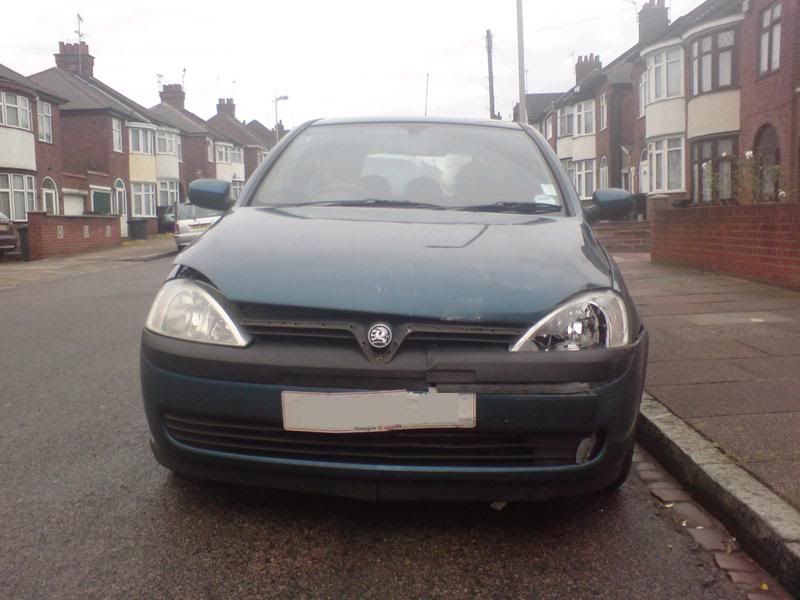 These were taken outside my g/f's house.
At this point I'd like to tell you how my insurance helped! I'm with Bell Direct (part of admiral) fully comp with courtesy car and legal cover (
i cannot emphasise how useful this was!
)
I rang them as soon as i could, and took details etc. My car was collected at 3.00pm and a courtesy car dropped off at 4.30pm. Nice chap called Richard from the legal team arranged all this while I was munching away in Nandos [
]
All in all good service and I'd highly recommend them. Pretty cheap too.
Oh I almost forgot! The lady wasn't injured and nor was I. Abit of back pain but I have been advised to go doctors and claim compensation. Just wanted to know if this was worth while, or if it acutally slows down the process of sorting the claim out? I've forwarded the officers numbers to my insurance to take first on the scene witness statements too.
and LASTLY!!!!! the
IRONIC
thing about today.......... My courtesy car was ALSO a Citroen C4!! (same car i hit!) very nice drive, think it's only a 1.6 but has full electrics, seats windows etc, with heated leather sports seats!! had 350miles on the clock when delivered 56 plate [H] I'll post some pic's up later today as it was dark when i got back!
Cheers for reading the long post
B