Discussion Starter
·
#1
·
...Skoda Octavia VRS. [H]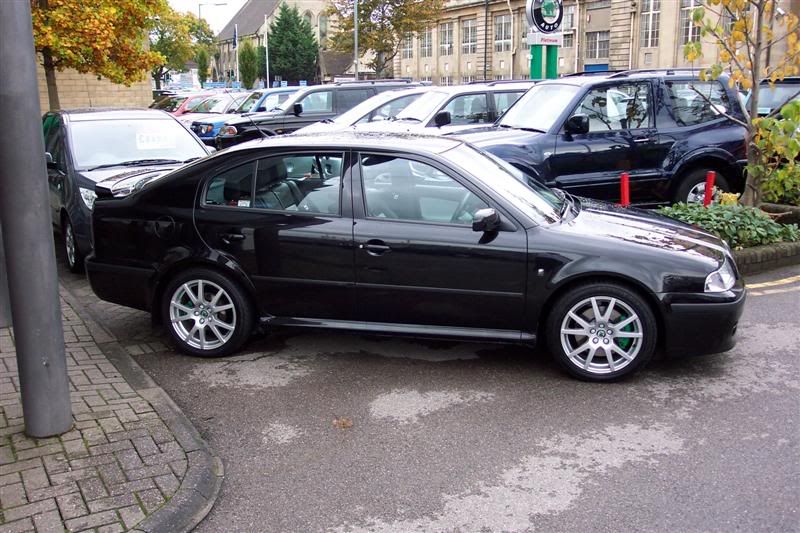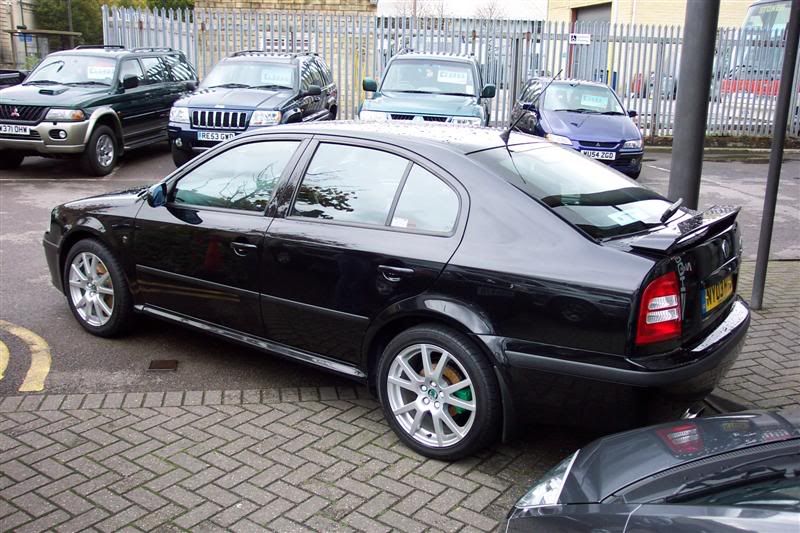 Ive done it! Estorilblue's R-Line is no more. After much deliberation I have traded the R-Line in against an '03 plated Octavia VRS. Basically the demands of my new job involve alot of driving, and carrying ALOT of uniform around. I needed a bigger car, with a bigger boot and 5 doors. Most of you will know I have been fancying a change for sometime now anyway. Please excuse the dealership pictures, I only picked the car up yesterday and its been raining all weekend!
Im expecting to get alot of flack from this post, as I know the R-Line was indeed a lovely car...and the fact the dealer managed to sell the R-Line before they actually took it in part exchange doesnt help things (basically I had to give the dealer some pictures of the car, which he circulated and used to sell the car just from looks!).
On the plus side I got an absolutely cracking deal on the Octy, with an amazing price for my car! Combined with the fact that the dealer let me strip the car down a little in order to sell some parts on (I had already stripped her a little before I even found the Octy, as I new it was time for a new car). So those interested may want to check out the classifieds to see a few choice bits that I have for sale! (Shameless sales plug!). Strangley enough I have only 2 plans for the Skoda, Tints and Revo, Im happy to keep it standard as I dont have the time or money to keep modding cars to the extent I did with the R-Line. Maybe I will try the stealth look for a change! [
]
Anyway, I havent posted here much recently and thats really due to the lack of time I have at home these days, but rest assured EB will still be part of this forum, even if he is an outsider.[
]
Just so you all get an idea of the bits I kept, here is a pic of the R-Line before trade in....