I know we've discussed this one elsewhere, but to keep things easy to find, here are my pics from the install I did over the weekend:
Door panel card removed (if you want a guide, click my sig and go to the door led mod on my site - some of the steps are the same)
This is the back of the door handle unit - I have drilled a 3.5mm hole (centre on the pic) at an angle. I had to drill through the plastic 'web' behind too, to get the hole located.
The LED will shine forwards and upwards from this location.
Here is my HP red 'Piranha' LED, ready made with wire and a 5.6k resistor in series.
As you can see, it's low-profile and the 'lens' doesn't protrude more than 1.5mm from the casing.
A view of the hole from the front.
I have carefully taken a chamfer off the edge of the hole, with a c/sink bit.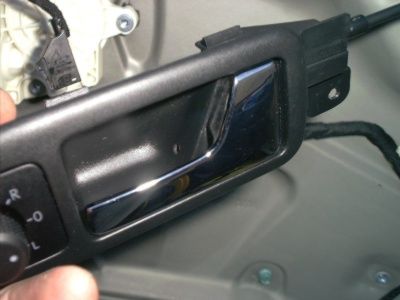 I carefully located the led, held it in place with a screwdriver and then used hot-melt glue to fix.
A view here from the front.
Another view of the front - this time you can see the led doesn't even protrude the plastic.
The led is illuminated here.
My dig-cam is poor under low light, so i have artificially 'enhanced' (!) this shot to give an idea of the result.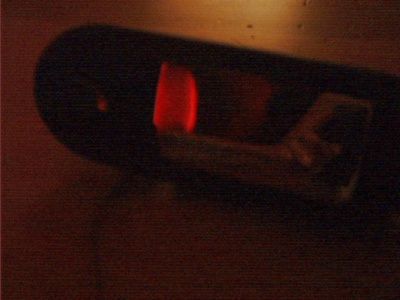 I wired my LEDs from the door switch illumination circuit, so they dim with the rest of the illumination lighting.