Discussion Starter
·
#1
·
Hi All
I thought i would write a "HOW TO GUIDE" for people who want to change their chrome door handle openers to the R32 brushed alloy looking ones .
Here is a picture of what i mean -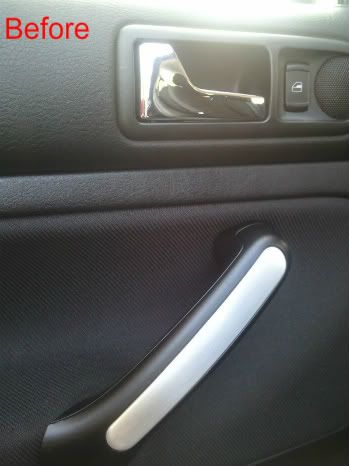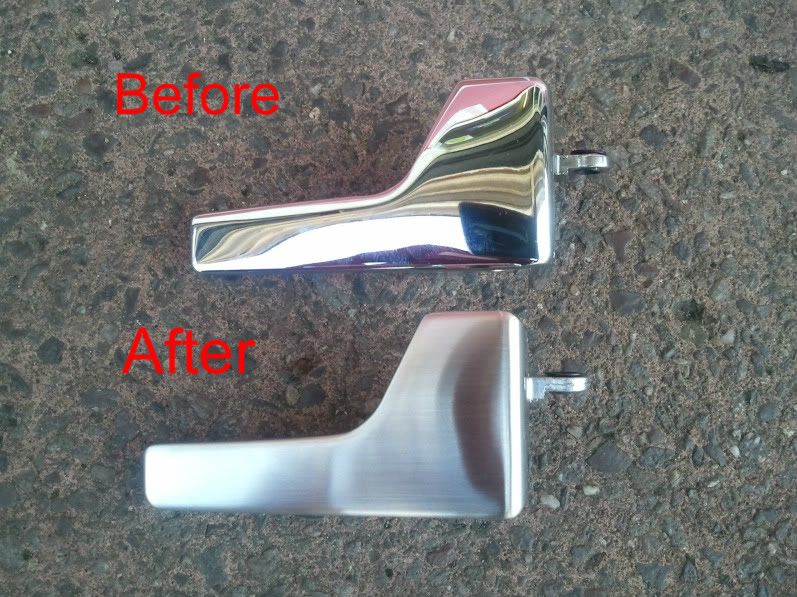 I have read a guide on here from another member who just masks up the handle surround and then rubs down the handle ...but i decided to remove the chrome handle pull from the surround to save wrecking the surround and also the finish should be even across the whole handle .
First thing is to remove the door panel ...if it wasn't for the cable on the back then you could do them in place but you carn't ... you need to remove it .... here is a link to a guide for people who do not know how to remove their door panels -
http://forums.vwvortex.com/showthread.php?961163
Next thing to do is remove the chrome handle ....you can leave the surround on the door panel or you can remove the whole handle if you like ...your choice .
You need to pull the lever to the open position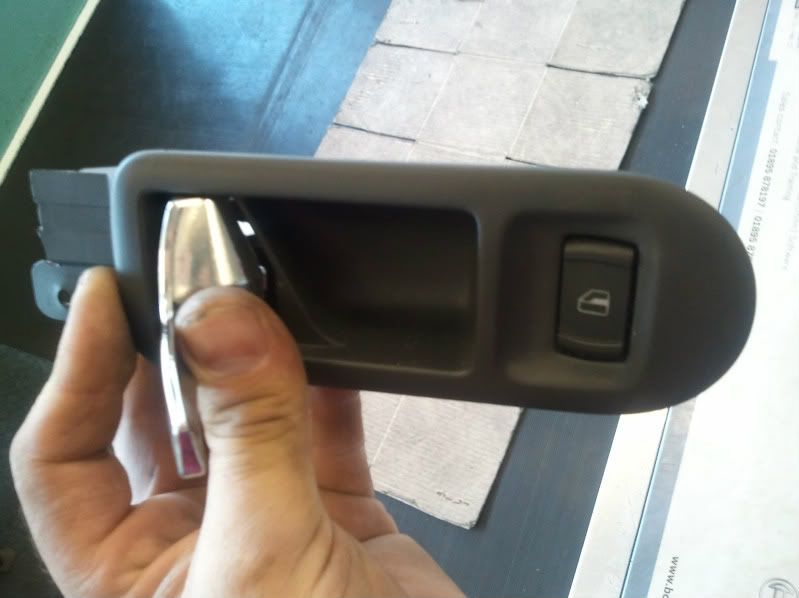 Grab it and pull it outward while wiggling up and down ...should come out of surround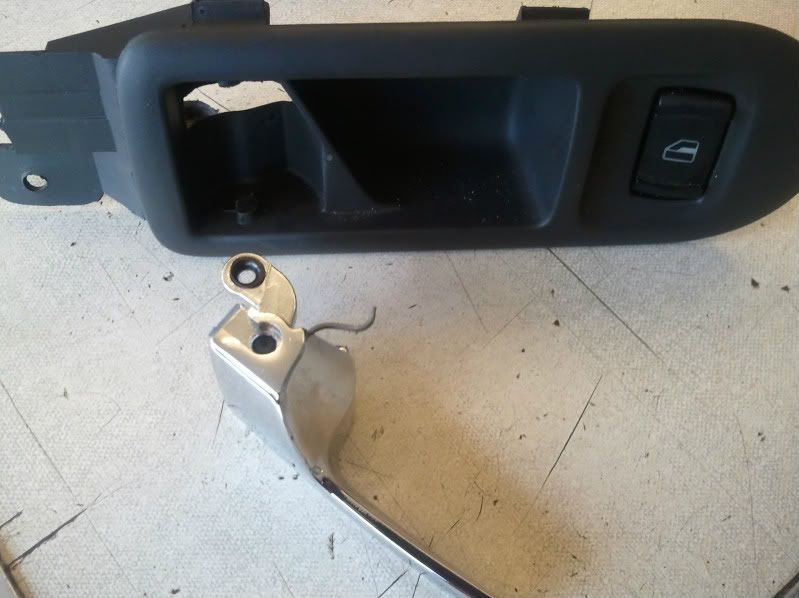 Now to the rubbing down part ...took me all of about a minute to do .
I had a vice to use which made life easy but long as you hold it right you should get same effect .
All i used was one of those sanding foam blocks , don't know what grade it was as it was one i found at work ...felt fairly rough so at a guess i would say around 240 grade but if you have a few different grades then try a finer grade first then work upto rougher grade till you find the desired finish you want ...if you have not got the foam style sanding block then normal sandpaper will do .
Make sure you sand in one direction ....i sanded mine for about 1 minute and got the effect i wanted ....but make sure you dont rub for too long as you may go throught to the layer underneath .
You can use a fair bit of pressure if you like if not much is happening to the finish .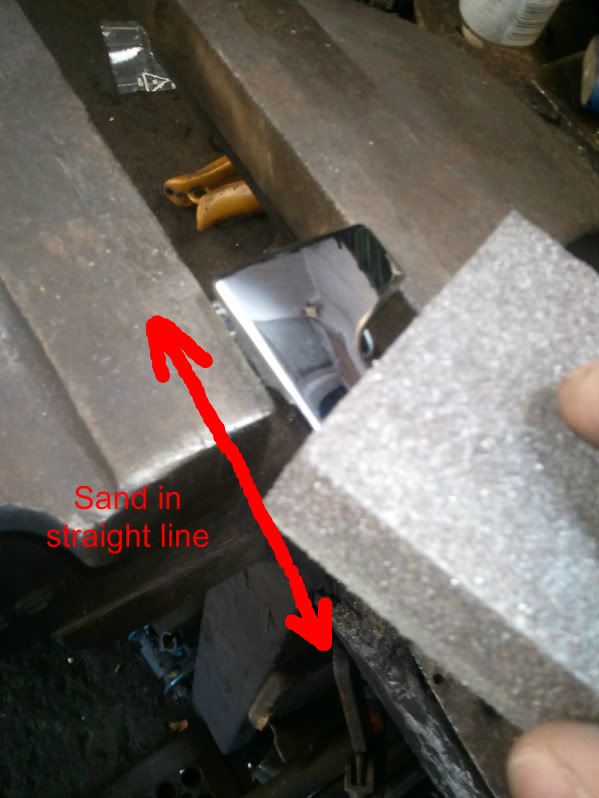 Once you have the effect your after its just a matter of refitting handle .
This is the slightly tricky bit as you need to get the return spring back into its slot as you fit the handle
I used my one finger to push it in as i inserted the handle ...make sure the handle is in the fully opened position .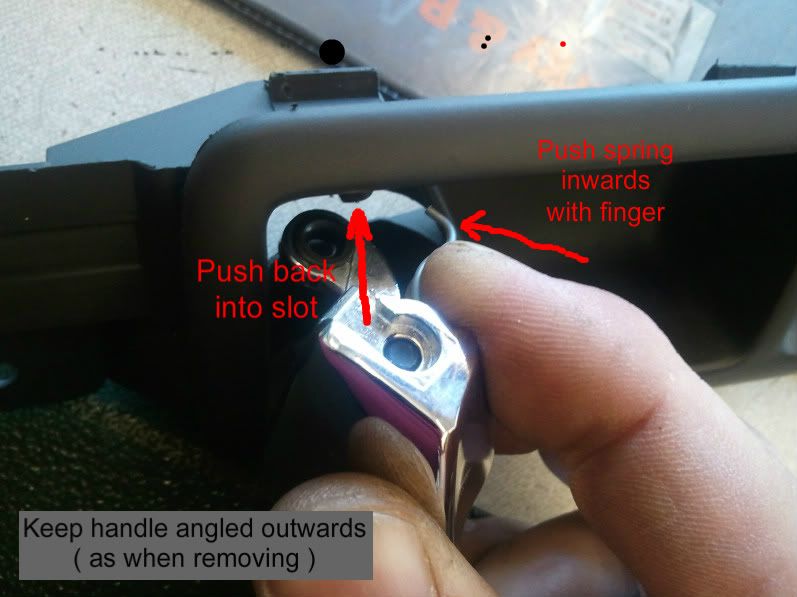 If you get it just right you can push handle into place and the return spring will drop straight into its slot ....if not you may have to use a small screw driver to guide it into its slot as you fit handle .
You will be able to see if the spring is back in its slots from the back
3 out of 4 of mine went in straight away ...just the one i had slight problem with but after a few attempts of taking handle in and out ...it slotted in.
Then all you need to do is refit door panel .
Here are the finished results -
Hope that helps anyone after the R32 look handles
Karl