Discussion Starter
·
#1
·
I have a problem with my battery holding charge for more than 2 days, so with my limited knowledge, have pinned it down to a tired battery (3 years old with 4 year guarantee) or a rather large current draw.
I'm charging it as I type, and hope to get the battery tested at Halfords where it was bought. In the meantime though, can anyone tell me if this multimeter is capable of measuring current draw in Amps? Which jack plug do I use and which setting?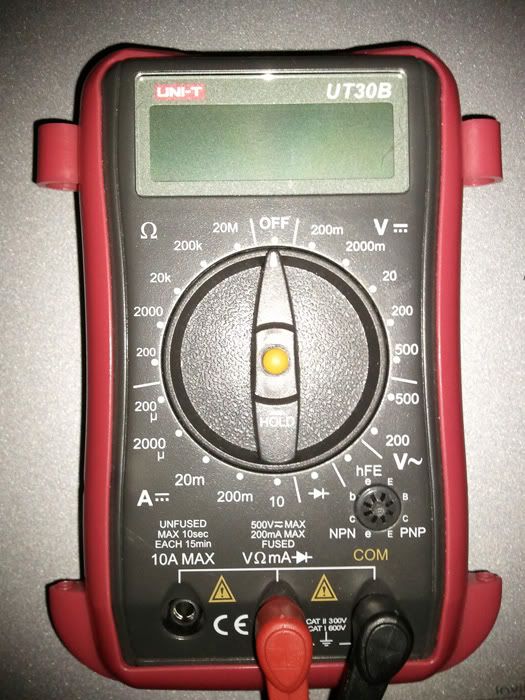 I have read Imagewerx excellent guide
(here),
but my multimeter has different numbers on it and I'm easily confused!!
Cheers