Discussion Starter
·
#1
·
***CANCELLED***
According to my records, we are due to start our new style Bristol meets, and following our discussion at the last meet we agreed to go for a meal. Therefore, please may I have your names and suggestions for places to eat. I personally propose we keep the eating locations at Cribbs Causeway and stick to meeting at 1pm. Cribbs causeway, for those who dont know, encompasses the following eating establishments: Frankie and Bennys, Chiqutos(?). TGI Fridays, Bella Italia, Harvesters, Harry Ramsdens. Not forgetting the take aways which include McDonalds, Burger King, and KFC. Then there is always the food court at the Mall, where there should be something for everyone at a more affordable price. So lets here it people....are you coming?, and where would you like to eat? [<
)]
Update: Look what "Burned" past me in broadmead yesterday as I entered the Galleries underpass: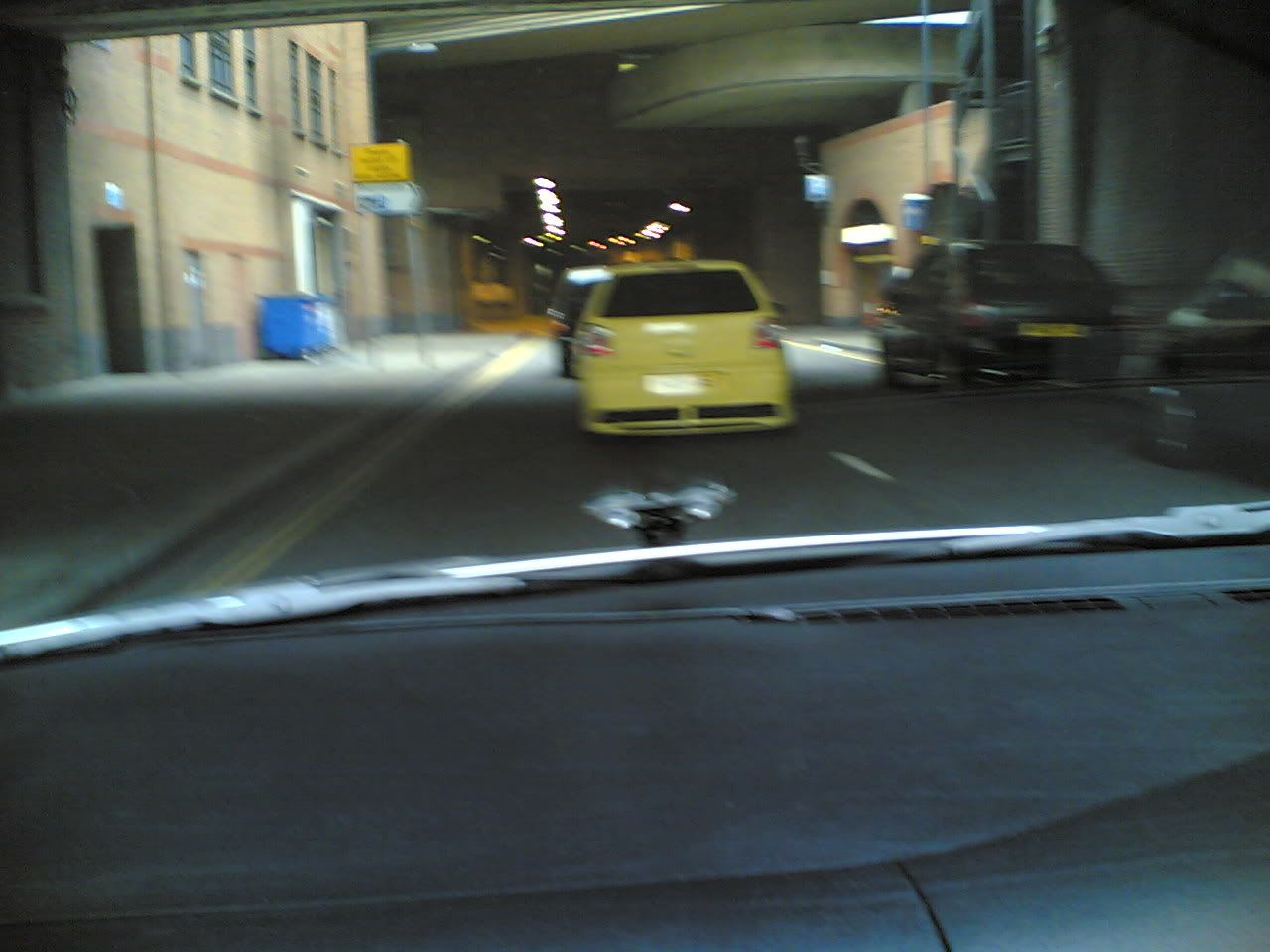 Thats Right...."Gettin there" finally Got there. Sporting new wide side skirts, Lexus lights, tints, colour coded rear bumper and wacky front bumper. Sorry for the poor picture, but I had seconds in which to grab my phone to take a pic. The speed he drove through the tunnel suggests he was trying to prove something to my Little R-Line.
Also, proving the theory to be correct...if you wait long enough in the The Venue (Cribbs Causeway), some interesting things drive by, or even park up next to you. Its for sale too! Be Quick!
Theres a Rover under there somewhere!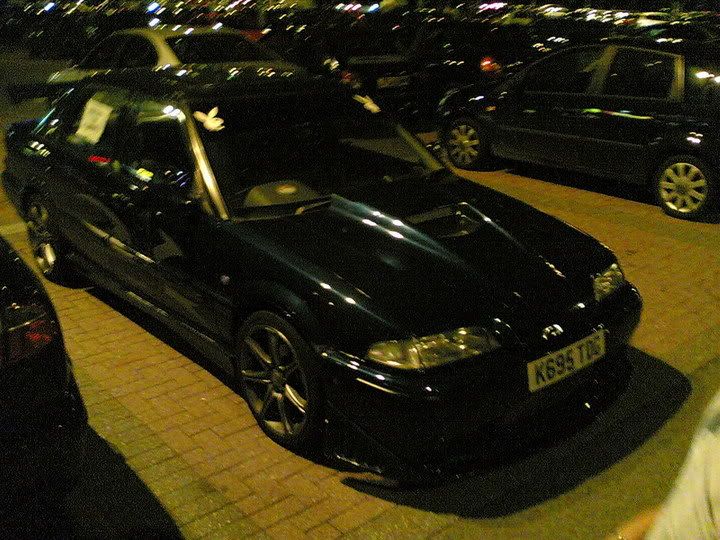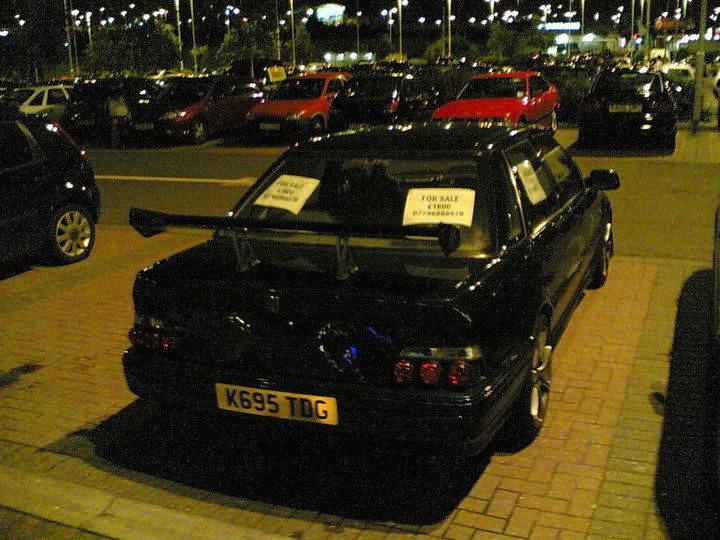 Its taxed (as can be seen, mounted on the dashboard), and comes comeplete with the Maxpower Fire Extinguisher.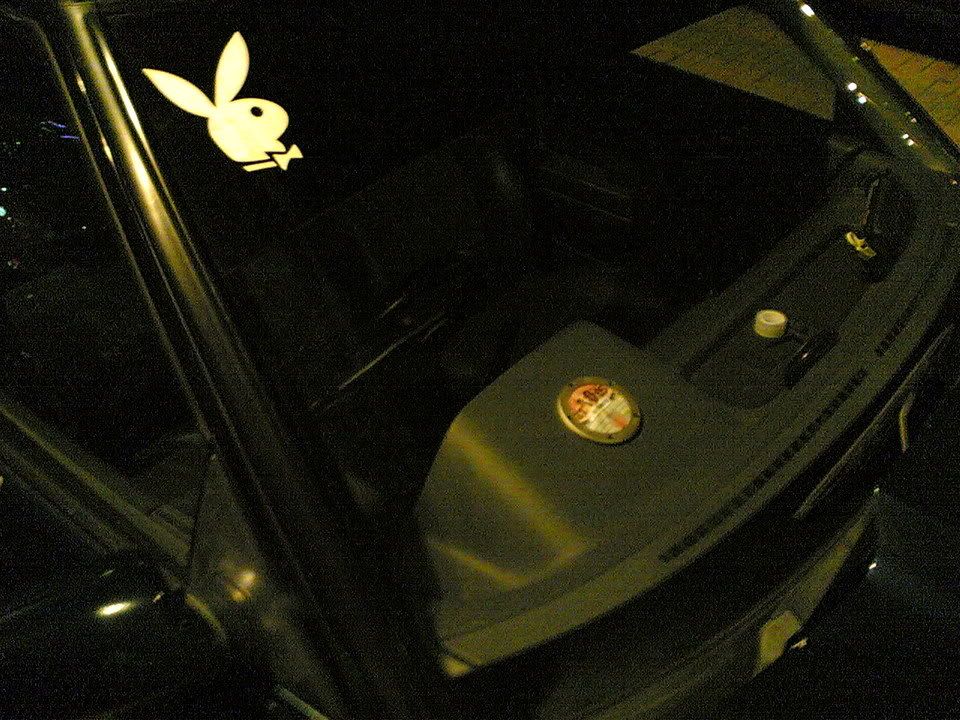 Interested parties so far:
Estorilblue
Tom_Pearson
Ben_Faulkner
Spanner(?)
***CANNCELLED***
Due to lack of interest, and members being busy, I fear we will have to cancel this one....which is a shame becuase we have 2 new members willing to attend, and this is setting a bad example. Excluding the 2 new people, I really have to ask what happened to everyone who said they were going to come at the last meet? We agreed to make this a monthly thing, and all of a sudden only me and Rich are attending! Guys seriously...the key thing I said about making this work is support, we have gone from having 15+ on a good turnout to 2 (ex. new members). Im not going to rant, as I am not your self appointed leader. I choose to try and organise this stuff because you lot said you wanted it! It makes me wonder if all the phonecalls and time Ive put into researching Rolling Road Days, Go Karting and Paintball is worth it! Is it? I guess the next meet will tell.
Thanks to all those who said they would attend, and I appriciate those who took the time to reply to this thread even if they couldnt make it.
Once again, apologies for having to cancel.