Discussion Starter
·
#1
·
for those that dont know this is a bora 150 pd sport i bought it nearly a year ago (when i was 20) totaly standard and have spent a small fortune on it! the car is nearly there now in the coming weeks the following will be arriving to finish it off - mfd, part respray and oettinger 3/4 front bumper, neuspeed oil caps etc, new mats and either a wheel refurb with these wheels going black with polished lip or 19" bbs lm's hopefully!
spec list so far - custom code, r32 full interior & extras(pain as last interior was grey so had to have new carpet and trim! and it has cots loads to do!!!), boosts gauge, mfd, koni coilovers, powerflex bushes all round, eibach anti roll bars, weichers strut brace, oettinger bodykit with smoothed bumpers, smoked rear lights, oettinger wheels, r32 brakes front and rear, carbonio, miltek turbo back exhaust, aero wipers, diesel geek short sifter, zender rear spoiler, german plates and many more cant remember at the moment!
just took these pics with my new mobile ment to be 3megapixel thoughts and comments please guys and gals (pics dont do car justice though!)
is the rear ride height right or shall i go lower cant go lower on the front as its only 3" off the floor!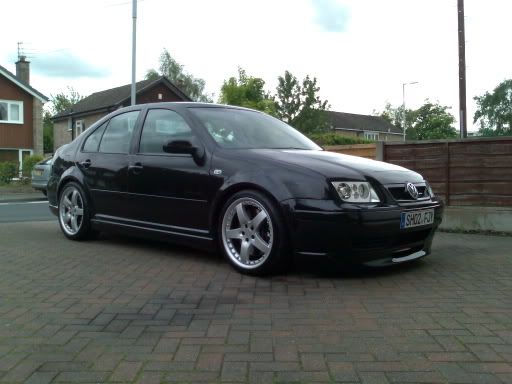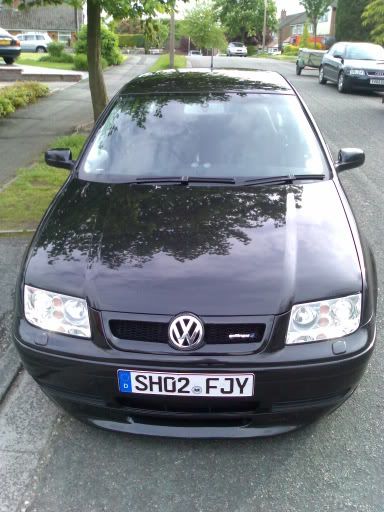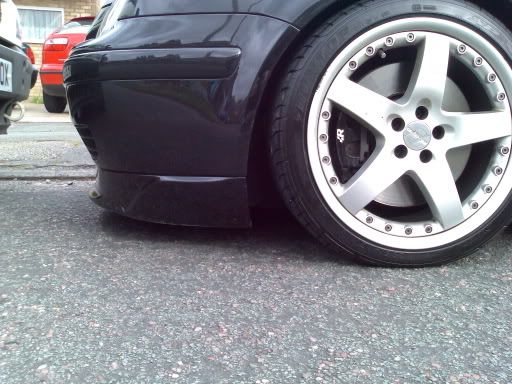 http://i20.photobucket.com/albums/b207/kiz1985/28052006062.jpg
http://i20.photobucket.com/albums/b207/kiz1985/07062006115.jpg
http://i20.photobucket.com/albums/b207/kiz1985/07062006114.jpg
http://i20.photobucket.com/albums/b207/kiz1985/03062006098.jpg
http://i20.photobucket.com/albums/b207/kiz1985/07062006117.jpg