Discussion Starter
·
#1
·
...i introduced myself. Thought it would only be polite since i robbed you all of the last set of JOM coilovers on the deal from Damian!
I joined here a few months ago to lurk after i bought my black MK4 V5 Highline back in December. Have gleaned some info already so a post help thanks is due for the forum.
I bought it as a daily, doing over 350 miles a week. Probably a bad idea as it gets 29mpg on combined driving to and from work and i'm easily giving it £80 a week, such is life...
It was a dealer demo when new, and has pretty much every factory option bar a sunroof. It was owned from 6 months old by a man in Bath (its now about 80 miles away here in Basingstoke) and has never been worked on by anyone other than its home dealer, until this weekend, so was full "grandad spec". Completely unmolested. It was due a full service according to its book (which is full, the back cover has become a improv page..!) and as i used to be a mechanic and still get my parts cheap, i did the full works. I left the air filter as ive got a pipercross panel on its way.
I do some detailing in my spare time. These were taken over the bank holiday, i was fortunate enough to have 4 days of fair weather to hit it hard.... Still not finished though, there are a few bits i ran out of hours on as the wife had me on packing to move house. It had a coat of Meguiars NXT-Gen Tech 2.0 for these, its had a full coat of Dodo Juice purple haze and some little detailing bits since (just noticed the lower grilles haven't been done in these pics)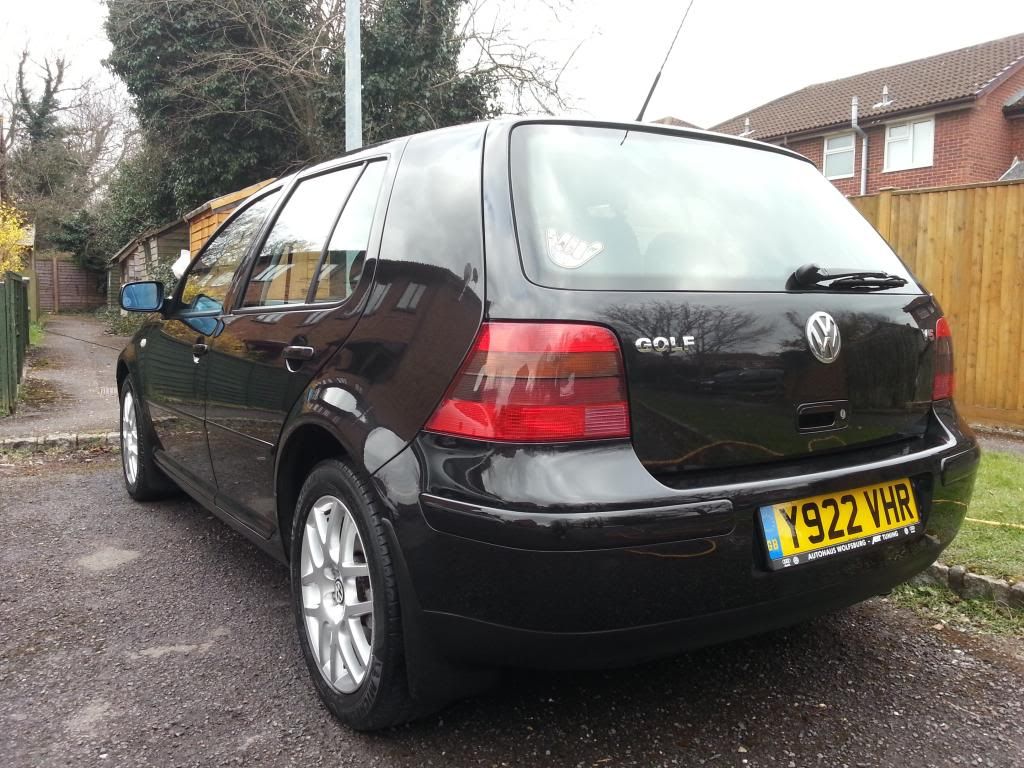 Ill get some interior shots when ive finished in there. I think its only the floor that isnt covered in black leather!
I have a few bits planned. Ive had a guy from a local club and i know uses here have a fiddle with VAGCom and he has activated my alarm bleeps on lock and unlock and anti-hijack/autolock. (Thanks again Jamie B, the beep novelty still hasnt worn off!) Obviously from the start of this post, coilovers are on their way. Once they are on and the air filter is here i need to make a decision on leaving the exhaust system standard, or to change it, as its getting remapped when i can make time, looking like August at the mo. Busy few months coming up.
Thoughts and criticisms welcome....
Ben