Discussion Starter
·
#1
·
Yesterday I posted a couple of photos taken with my phone (see post
http://www.uk-mkivs.net/forums/thread/559061.aspx
)
Today I managed to get some clearer photos from a digital camera. As I mentioned in the other post I have fitted the 25th anniversary kit (with diesel rear valence) 18" original aristos, US style front bump strip, US lights, some changes in badging too (to give it that complete US 20th look). Inside, I have the full R32 aluminium trim. As with my previous car, I have fitted the PIAA Xenon bulbs and sidelights. I need to add some small basics, ie aero wipers, bora vents, R-line mats etc.
I have also had the rear spoiler removed from the tailgate. The car had the standard VW spoiler fitted when I bought the car, and I personally prefer the clean look without it.
Any comments are welcome.
The first photo below is a picture to show what the car was like when I initially bought it, followed on by the photos of the car as it is now. Some of the shots (ie behind the trees) were my attempts at being arty[
]
Enjoy[Y]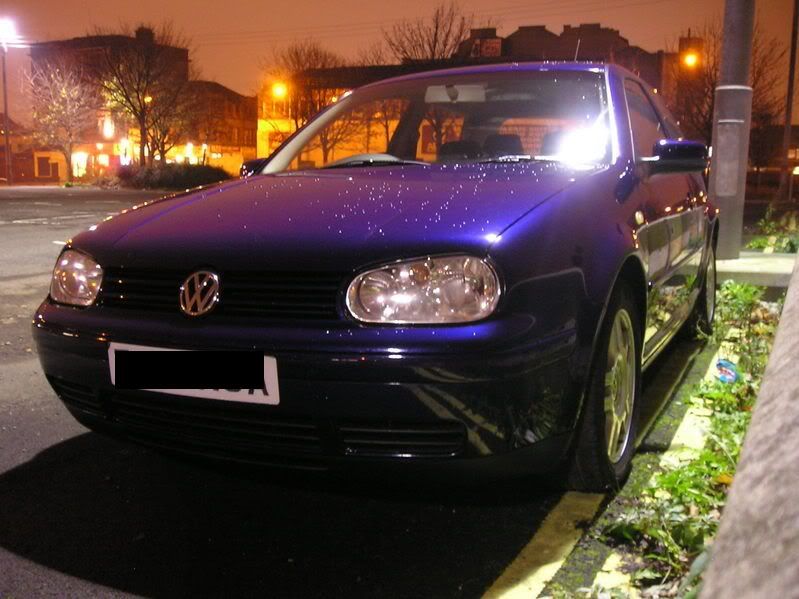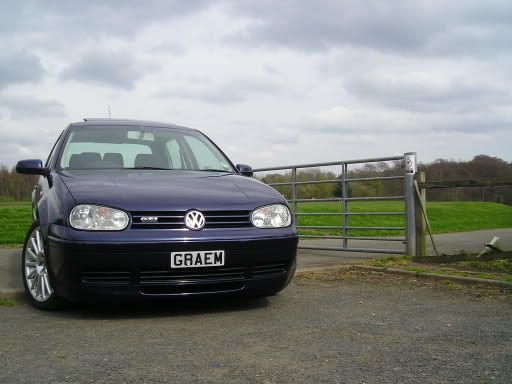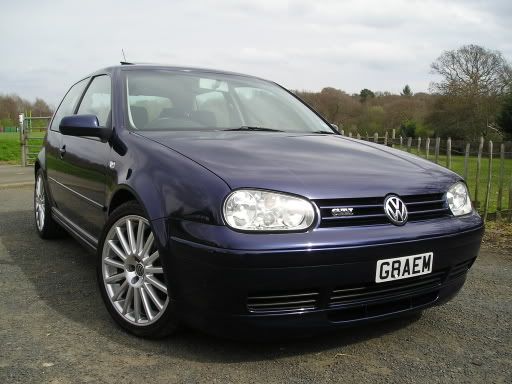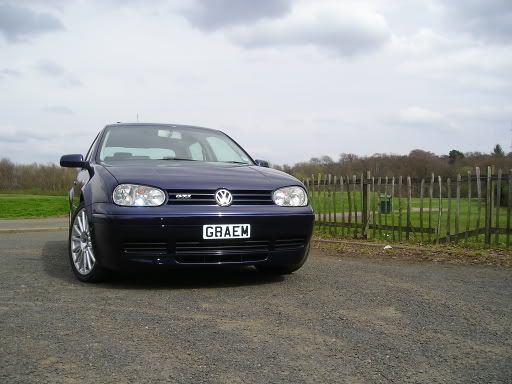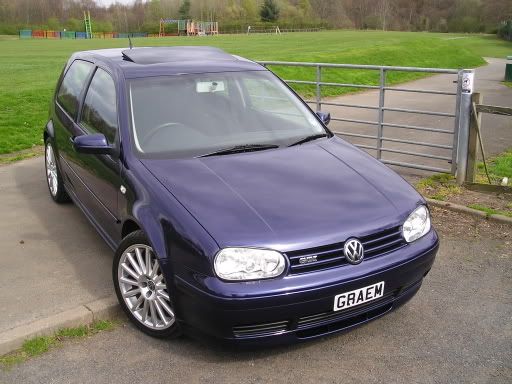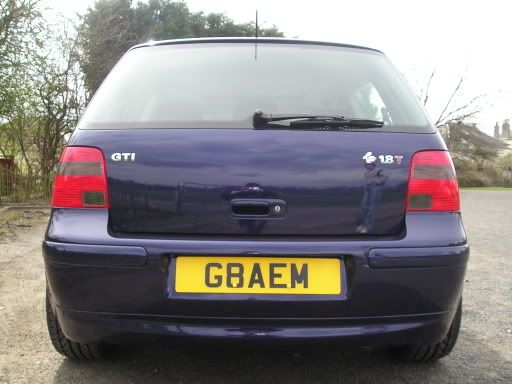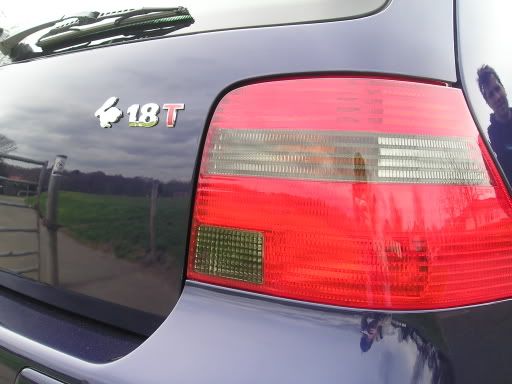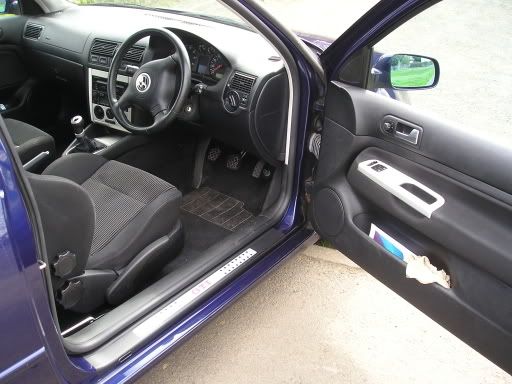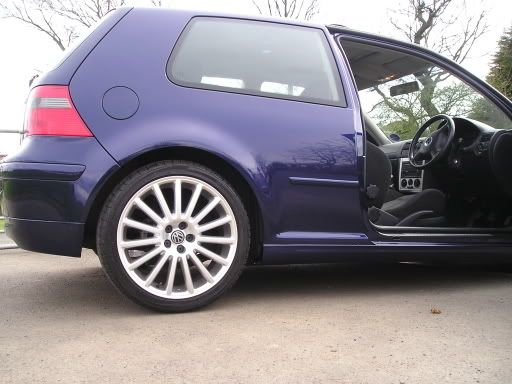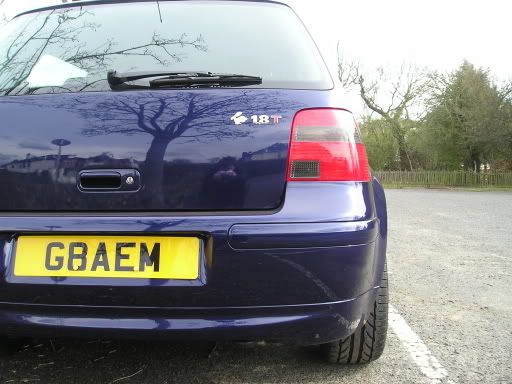 http://img.photobucket.com/albums/v305/graeme84/P1010031.jpg
http://img.photobucket.com/albums/v305/graeme84/P1010036.jpg
http://img.photobucket.com/albums/v305/graeme84/P1010039.jpg
http://img.photobucket.com/albums/v305/graeme84/P1010043.jpg
http://img.photobucket.com/albums/v305/graeme84/P1010044.jpg